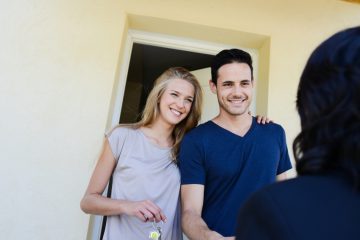 Younger homebuyers spend under an hour viewing a home before putting in an offer, according to new research.
Those aged between 18-44-years-old spent around 50 minutes looking around a property before buying. Over-65s take an average one hour and 14 minutes.
One in ten had not done any checks of the home before buying, and shockingly, 5% did not even visit before putting in an offer.
Across all age groups, first time buyers spent 53 minutes looking around their future home, says the Which? Mortgage Advisers study of 2,000 people who bought or sold in the last five years.
A mortgage adviser at Which? David Blake, says: "If you're looking to buy in a highly competitive market, it's easy to get carried away and not make all the essential checks.
"However, acting on impulse could mean that you don't spot maintenance issues that could cost you dearly later on."
He suggests having a checklist, "to look at things like the condition of the boiler or whether there are enough power sockets."1
1 Hayhurst, C. (2015) 'Hasty buyers snap up a home in 50 minutes', Metro, 4 September, p.26