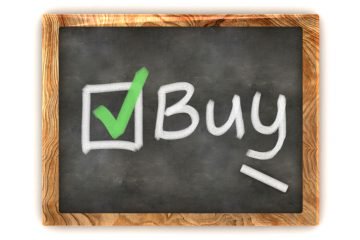 Latest figures suggest that high-street banks have seen a yearly increase in the number of mortgage approvals.
BBA's figures for high-street banks indicate that year-on-year, approvals have risen by around 8%. In addition, remortgaging was 20% higher, suggesting borrowers are keen to secure current fixed-rate deals and gain more certainty for the short-term future.[1]
Pick-up
Data also shows that gross mortgage borrowing hit £11.5bn in June, which was 6% higher than at the same stage one year ago. Also, after a slow up in demand during the second half of 2014, overall mortgage stock is 1.1% higher than the same period last year.[1]
Richard Woolhouse, Chief Economist at the BBA noted, 'the housing market is beginning to hot up again, as we've seen a pick-up in the number of mortgage approvals for the last month. Interestingly, we've also seen an increase in the number of people remortgaging, which could be down to savvy borrowers taking advantage of competitive deals on fixed mortgages ahead of a possible rise in interest rates.'[1]
Brian Murphy. Head of Lending at Mortgage Advice Bureau, commented, 'a substantial leap in mortgage approvals this June suggest the housing market has once again stepped up a gear, building on the steady growth over the previous three months.' Murphy believes despite the restrictive housing supply, 'record low interest rates are helping to ease affordability concerns for those borrowers who can stump up enough money for a deposit.'[1]
'As a result, lower earners are increasingly active in the purchase market and can borrow with the confidence that their finances are being thoroughly stress tested against the prospect of higher rates in future,' Murphy added.[1]
Confidence
Mark Harris, chief executive of mortgage broker SPF Private Clients believes, 'with the general election finally out of the way, strong lending figures demonstrate that confidence in the housing market continues to improve.' Harris warns however, 'the real growth in lending has been on the remortgaging side, with borrowers keen to snap up a cheap fixed-mortgage. With Mark Carney's recent comments about a potential rate rise at the turn of the year, we expect to see significant growth in the number of people remortgaging in coming months.'[1]
'While more people are enquiring about remortgaging, there are many who will sit on their hands and wait until interest rates actually start to rise. Anecdotally, the first rate rise is the trigger point for many people remortgaging but it may even be the second or third increase, as that is when there is a significant impact on a household's expenditure and people then remortgage to 'save' money. However, by then the best fixed rates will have long gone,' Harris concluded.[1]
[1] http://www.propertyreporter.co.uk/finance/mortgage-approvals-rise-8.html