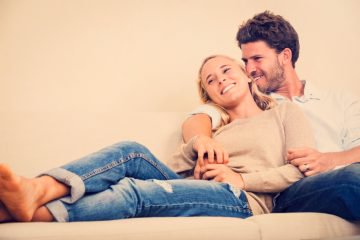 A total of 1,758 Help to Buy loans were given to individuals or couples earning over £100,000 per year, despite them being in the top 10% richest households in the country.
Furthermore, almost 500 of the couples earning more than £100,000 who were approved the loans already own a property.
The Government has insisted that the scheme is working well, highlighting that almost half of the loans to first time buyers went to those earning £40,000 or less.
However, over 30,000 loans were approved for households earning over £40,000 per year, putting them in the richest 30% of the country.
The average household income in Britain is £33,155, according to the latest official figures.
The Help to Buy loans, which can be worth up to £120,000, were also used to buy homes much more expensive than most British families can afford.
The average UK house price was £277,000 in June and £213,000 for first time buyers.
However, 625 properties worth over £500,000 – double the UK average – were purchased using Help to Buy loans.
Around 15,000 homes worth more than £250,000 were bought with the Government loans, including 4,000 over £350,000.
The Labour Party has demanded a cap on the cost of properties that can be acquired with the loans.
Emma Reynolds, the Shadow Communities Secretary, says: "Labour has long called for the Government to focus schemes on hard-pressed first time buyers and to consider reducing the maximum price of a home that qualifies for support.
"The Government should review these schemes to see whether they should be focused on those who really need help in buying a home.
"For an increasing number of people, the dream of owning their own home is drifting out of reach. Under this Government, homeownership is at a 30-year low and there's a record number of young people living at home with their parents into their 20s and 30s."1
Through the Help to Buy scheme, the Government lends first time buyers up to 20% of the cost of their new build home. This means they only need a 5% deposit and a 75% loan-to-value (LTV) mortgage.
For the first five years, the Government does not charge any fees on the 20% loan.
The scheme allows for house purchases worth up to £600,000 with a maximum loan of 20%.
Chancellor George Osborne claims that the scheme is "helping people achieve the aspiration" of homeownership.
He continues: "Our Help to Buy schemes have now helped nearly 120,000 working people across the UK.
"Supporting people who want to work hard, save and buy their own home is a key part of our long-term plan to provide economic security for working people at every stage of their life, across the UK.
"Help to Buy is also boosting the nation's economic security by driving an increase in house building in Britain, ensuring long-term housing supply and creating jobs."1 
1 http://www.dailymail.co.uk/news/article-3227614/Helps-Buy-helps-rich-1-750-couples-earning-100-000-Osborne-s-cheap-loans-including-500-house.html