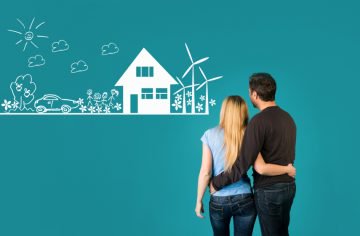 The Government has reserved a total of £36m to help developers build starter homes for first time buyers on brownfield sites.
Greg Clark, the Communities Secretary, announced details about the £26m fund yesterday, which will support architects, developers, councils and housing associations to acquire brownfield land to build starter homes on. These properties will be offered exclusively to first time buyers under 40-years-old with a 20% discount on market values.
Clark has also set aside a further £10m for local authorities to prepare identified brownfield sites for development.
Yesterday, the British Property Federation (BPF) welcome the announcement, but warns that more funding is needed to deliver the 200,000 homes the Government has pledged by 2020.
Chief Executive of the BPF, Melanie Leech, says: "Brownfield sites often prove to be extremely lengthy and complex to develop, and if the Government wants to see a significant amount of housing delivered on them, then developers and house builders are going to need some help.
"The funds show welcome recognition of this fact, but we will need to see more from Government if it is to reach its starter homes targets."1 
Clark states: "This competitive fund will build homes that will clearly show the wide range of new properties that will be available for first time buyers as they take their first step on the housing ladder.
"We are also helping bring back into use more brownfield land for development, keeping the country building and delivering the homes our communities need."1 
Chief Executive of the Homes and Communities Agency (HCA), Andy Rose, comments: "The HCA is ready to support the Government in delivering this key priority, which aims to set the standard for starter homes. By using our land and development expertise, we will help even more first time buyers into affordable homeownership.
"We look forward to working with our key delivery partners including councils, developers, housing associations, small builders and architects in taking this forward, through the identification and purchase of land suitable for exemplar starter home sites."1 
1 http://www.propertyindustryeye.com/government-pledges-36m-for-new-homes/