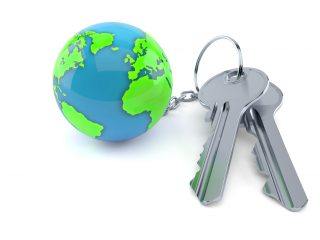 Listing properties on websites with a global audience can give estate agents a much-needed edge over their competition, according to PropTech company Residential People.

Residential People say that with competition between agents will intensify in the coming months, fuelled by a resurgence in the property market, which is in turn a result of December's election result.

This so-called 'Boris Bounce' has provided buyers and potential buyers with the clarity needed to make long-term financial decisions such as to buy, sell or let property.

Residential People say that since the election, they have also seen increased foreign interest in the UK property market. The portal's Director, Christopher May, says:

"More instructions and commission available means agents will be more enthusiastic about investing in digital marketing and recruitment in a bid to win more market share," he says.
"While this increased activity is positive for the industry, it provides the largest agencies with the opportunity to use their firepower to dominate the market."
"Therefore, at a time like this, independent and boutique agencies need to do all they can to keep pace with the competition and consider what differentiates their brand,"

He says that there has been an upsurge in prospective buyers hailing from China and the UAE, interested in buying properties in London, Birmingham and Manchester. He thinks agents advertising on websites that reach these audiences have an advantage.

"Following the bounce back of the market, the interest from overseas buyers in UK residential property is also making a welcome comeback," adds May.
"The UK property market has an enduring appeal to the global market and with a more certain political landscape and less doubt over the Brexit process, overseas demand for bricks and mortar here will continue to grow in the coming months," he explains.
"If an agent's properties are also showcased to an audience of eager overseas investors, the chances of achieving quick sales at asking price or above are increased."
Estate Agents: List Properties on Global Websites for Better Reach"By promoting to vendors on a market appraisal that their property will be broadcast across the world, agents can give themselves an edge and secure more all-important instructions," May concludes.