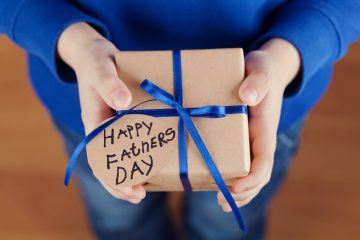 If your dad is a landlord, you may be wondering what to buy him for Father's Day on Sunday. Don't worry – we have a gift guide to help you find the perfect present.
If your dad is either a part or full-time landlord, he may often be busy and stressed with business. Treat him this Father's Day with one of these handy (but special) gifts:
Gadgets
Some of the tech available today can be really helpful for landlords, who have a lot of organising and managing to do. Small items that are easy to transport and keep your dad on top of his responsibilities are great options. If he doesn't already have the following, why not treat him to a new gadget?
Digital camera – Perfect for snapping pictures of his rental property for either listings or inventories, a new, top-of-the-range digital camera will be appreciated by all landlords.
Voucher for apps – If your dad has a smartphone or tablet, a voucher for the relevant app store will allow him to download many of the handy tools available today. From property portal apps to spirit level apps, there's plenty to make a landlord's life easier.
Phone case – It's vital that all landlords stay organised while on the go. This means that most will carry a smartphone with them to make notes and communicate with tenants. Smarten up your dad's essentials with a new phone case.
Tools 
A landlord that loves property will appreciate anything that improves his investments. New tools will help him maintain his properties to a high standard and even increase the value of his investment.
Multi-tool – A standard pocketknife doesn't cut it anymore; there are many small, compact multi-tools on offer that will get your dad through simple maintenance tasks.
Electric/laser tape measure – If your dad is looking to invest further in the private rental sector, it's likely that he will be going to many property viewings and sizing up his investment options. An easy to use, electric or laser tape measure will help him assess his new investments much more quickly and easily.
Stationary
From conducting inventories to signing tenancy agreements, all landlords have a lot of admin work to complete. Make everything easier and more organised for your dad with some of these ideas…
A nice pen – It's likely that your dad will have many important documents to sign, so having a special pen to keep with him at all times will ensure he's always prepared. It'll also look nice when he offers it to a tenant.
Notebooks and folders – We all know how difficult it can be to keep mounds of paperwork in order; make life easier for your landlord father by treating him to some new stationary that he can use for each rental property.
Something for him
While many landlords will appreciate any of the gift options above, it is always nice to receive something especially for you – particularly when you have tonnes of laws and regulations to comply with! Treat your dad to something for him this Father's Day.
New mug – Make sure he always has a smile on his face when he makes a well-earned brew with a new mug that reminds him of you.
Bottle of wine – Renting out properties can be stressful and time consuming; ensure your dad has time for himself this Father's Day with a bottle of his favourite wine (or beer if he prefers).
A Just Landlords Rent Guarantee Insurance policy – Protecting a landlord's rental income is one of the best gifts you can give!