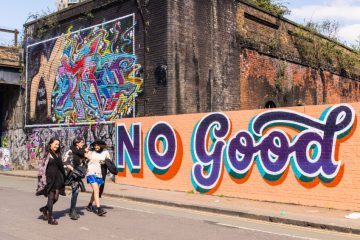 It is not an unknown fact that renting in London is ridiculously expensive. But new figures reveal just how pricey it really is.
Flatsharers – those living with strangers, as private rents are simply unmanageable – in the capital pay an average of £692.30 per month to rent a room, almost £100 more than tenants say they can actually afford, according to property website EasyRoommate.
Its data shows that these renters spend an extra £1,128 per year than they can afford, which they could be putting towards food and transport.
A room in London is £121 more a month than in Oxford, the second most expensive place to rent a room in Britain.
It is £244.80 more expensive than in Maidstone, which is 40 miles from central London, and the tenth most expensive place to rent a room.
In the last three years, prices have soared by 13.9% in London, with the average room costing £607.90 per month in 2012.
In the UK, affordable rent is defined as a cost that is no more than 35% of net household income.
The median gross annual wage for workers in inner London is £34,473, according to the Office for National Statistics (ONS), minus tax of around £8,000. With average prices of £692.30 per month, totalling £8,307.60 a year, London rents account for over 30% of the average salary.
Some tenants in the capital live in cramped conditions in order to bring their cost of living down.
The second most expensive place, Oxford, has experienced the greatest surge in room rents in the last three years, with prices up 29% to an average of £571.30 a month.
However, renters in the popular area can almost afford these payments, with flatsharers setting a budget of £568.30 per month for rent.
Tenants in High Wycombe, Maidstone, Milton Keynes and Edinburgh all say rents are affordable.
The growing cost of renting privately is ever controversial, particularly as house prices continue to rise and mortgage lending has tightened.
Data indicates that first time buyers must earn £77,000 a year to buy a home in London.
EasyRoommate's Albin Serviant comments: "There is an increasingly competitive property market at play – from skyrocketing housing prices to the supply-demand imbalance. This is having a palpable impact on the rental sector and flatsharers."1
1 http://www.telegraph.co.uk/finance/property/11903957/The-hefty-price-of-living-in-the-capital-London-renters-forced-to-pay-much-more-than-they-can-afford.html