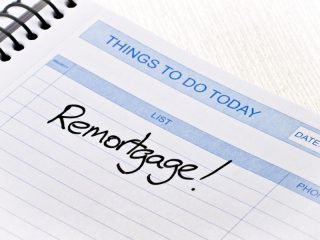 As the mortgage price wars continue, a new report has indicated that one in six homeowners will consider remortgaging their property during the next six months.
Nottingham Building Society suggest that homeowners are looking for average savings of £99 per month, which adds up to around £1,200 per year.
The Council of Mortgage Lenders' (CML) recent figures show that remortgaging lending was up by 15% month on month. Industry experts suggest that there will be a continued increase in remortgaging on the back of a number of five year fixed-rate deals falling below 2%
Seeking Stability
Research from the CML indicates that many homeowners considering remortgaging their homes are looking for a fixed-rate deal. The study suggests that 12% would want more than a five-year deal. Only 7% of those asked would choose to be on a tracker rates, while another 7% said they would think about a standard variable rate. [1]
Fixed term, five-year deals proved to be the most popular choice for people wanting to remortgage, with 27% of potential customers saying that this was their preferred option. 21% said they would opt for a two-year deal.[2]
Taking Advantage
Ian Gibbons, Senior Mortgage Broking Manager at Nottingham Mortgage Services, believes that the ongoing mortgage competition can only be a good thing for the market. Gibbons said that, 'the mortgage price war is interesting to existing homeowners who are keen to take advantage of the record low rates.' He continued by saying that, 'with interest rates expected to rise in the coming years, then now could well be the right time for many to consider whether there are savings to be had.'[3]
Mr Gibbons suggests that, 'potentially, savings are higher than the average £99 a month people are looking for. Someone with a £150,000 mortgage who moved from a deal at 4% to one at 2% could be around £3,000 better off.' He warns however that, 'to secure the best remortgage deal it is important to look at more than the base rate. You need to search the whole market and to be aware of the product fees that may be charged. A great rate won't save you much if you have to pay a high fee.'[4]
[1-4] http://www.financialreporter.co.uk/mortgages/one-in-six-consider-remortgaging-as-rate-cuts-continue.html?utm_content=buffer24e9b&utm_medium=social&utm_source=twitter.com&utm_campaign=buffer