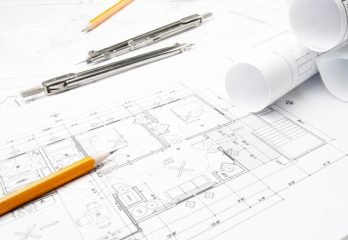 An architect practice has gained planning permission for an affordable housing scheme for micro-housing specialist developer, Pocket Living.
RCKa's £4m plans are for a conversion and extension to an existing 1920s industrial warehouse in Lewisham, South East London. The project will create 44 new compact one-bedroom apartments.
The 2,788m² development will include a two-storey rooftop extension and a new circulation and entrance core.
The building's façade design includes "wave-profiled" polycarbonate cladding, which "identifies the building's new lease of life as a place to live."1
Design Director at Pocket Living, Russ Edwards, says: "RCKa's design proposal for Arklow Road, SE14 in Lewisham is an important project within our growing portfolio.
"Not only does it regenerate a handsome piece of historic urban fabric, repurposing it for starter homes that will serve Lewisham's first time buyer market, but it also provides an important catalyst for the broader regeneration of this part of New Cross.
"RCKa's design strategies seek to exploit the inherent qualities that exist within the historic building – generous floor-to-ceiling heights and openings, robust materiality and great aspect – whilst establishing an unapologetically contemporary architectural expression, through the careful placement of new elements and layers."1 
Work is due to start on the project later this year and is expected to be completed in early 2017.
1 http://www.architectsjournal.co.uk/news/rcka-wins-planning-for-lewisham-pocket-homes-conversion/8686790.article?referrer=RSS&utm_medium=twitter&utm_source=twitterfeed