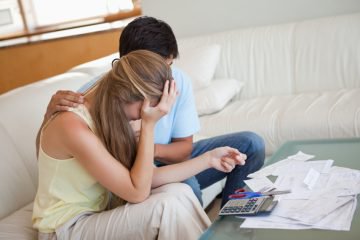 The average first time buyer house price rose by £4,150 in June, according to haart estate agent.
This is equivalent to a huge £138 per day, or £12,000 annually.
haart also revealed that the amount of first time buyer registrations dropped by 13.6% in the year to June 2015, with a decrease in London of 17.3%.
haart's research also found that housing supply was down 13.9% in June compared to June 2014, with property prices up 6.1%, to an average of £216,951.
The agent has analysed data from its 200 branches nationwide, discovering that the number of exchanges in June was 15.8% lower than in the same month last year.
CEO of haart, Paul Smith, says: "First time buyer house prices climbed £138 every day in June.
"A potential first time buyer on an average salary of £27,000 must be prepared to spend 42% of their take-home salary on mortgage repayments, showing that the traditional rule of spending no more than 30% of income on housing is no longer reality for many.
"As a result, we've seen a knock-on effect on first time buyer registrations. The only solution to this is to unlock the market and free up supply.
"Efficient use of space is a must and we need to dispel fears that downsizing indicates older homeowners have lost their zest for life.
"Movement in the upper echelons of the market will free up stock at all levels and put the brakes slightly on property price growth."1 
1 http://www.propertyindustryeye.com/first-time-buyer-property-prices-shoot-up-by-138-per-day/