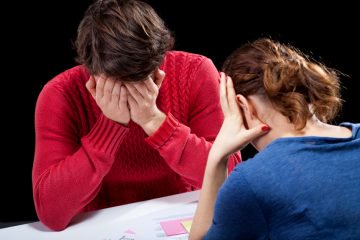 Neal Hudson, a housing market analyst at Savills, asks: "Owning a home is as cheap as it's ever been, so why aren't more people buying?"
With record low mortgage rates, the annual cost of repaying a home loan is affordable, with the average repayments for first time buyers equal to 18% of their gross annual income.
This means that owning a home is significantly cheaper than renting privately, with rents accounting for 34% of the average household's income.
So why is homeownership still out of reach? Being granted a mortgage and affording the repayments is easier now than it was a few years ago, but as Hudson observes, this is "just one part of the funds a prospective first time buyer needs to buy a home."
The second is a deposit. With more high loan-to-value (LTV) mortgages on the market, the pressure on deposits has eased slightly, but as house prices are many multiples of average incomes, buyers must be able to raise a substantial deposit.
The average first time buyer has an income of £39,000 and a deposit of £29,000, reveals the Council of Mortgage Lenders (CML). This is 76% of their gross income and lower than during the recession. However, it is still much higher than traditional levels.
The CML also found that the average first time buyer in London has an income of £59,000 and requires a deposit equal to 126% of their earnings – £74,000. This is even higher than in 2009, when the recession was at its most severe.
As London house prices are many multiples of a buyer's income and growing, the repayments on high LTV mortgages are unaffordable for most. Many first time buyers therefore depend on their parents. Young people's homeownership is increasingly determined by "how lucky their parents were in previous housing market booms."
Hudson continues: "So, thanks to high house prices relative to incomes, it is the cost of buying rather than the cost of owning that is the biggest barrier to people buying their first home."
However, Hudson urges buyers to consider the long-term costs of homeownership.
He warns: "Today's low inflation and high debt environment means many first time buyers could still be spending relatively large proportions of their income on mortgage repayments for almost the entirety of their mortgage term.
"That will lead to fundamental changes in how the market works, with the housing ladder broken in all but the highest demand markets."1
1 http://www.theguardian.com/money/2015/sep/14/homes-cheap-own-expensive-buy-house-prices-first-time-buyers