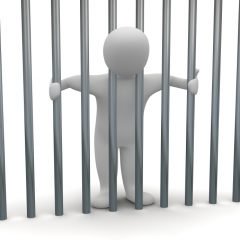 A landlord has been sentenced to six months in prison and ordered to pay over £12,400 after he pleaded guilty to three charges of breaching fire safety regulations regarding a student property in Bristol.
Gareth Wilson was found guilty of failing to conduct a suitable and sufficient fire risk assessment, failing to ensure that escape routes and exits lead as directly as possible to a safe place as self-closers had not been fitted to kitchen or living room doors and failing to ensure that the fire alarm system was maintained to a good standard as there was a missing fire detector in the basement kitchen.
In June 2014, Wilson was given a four-month custodial sentence, suspended for 12 months and ordered to pay costs for similar breaches of fire safety. This was due to a fire at a property in January 2012, when two tenants had to be rescued from the roof by firefighters.
The latest sentence includes three months for each of the charges, which will run consecutively, and a further three-month sentence to be served alongside, for breaching the previous suspended sentence.
Wilson breached the Regulatory Reform (Fire Safety) Order 2005, which concerns all non-domestic premises in England and Wales. It details that a responsible person must undertake a fire risk assessment and maintain a fire management plan.
From October 2015, new legislation is due to be introduced that will extend these regulations, requiring all private sector landlords to install smoke alarms on each storey of their rental property and ensure they are working at the start of a tenancy. Landlords will also be obliged to install carbon monoxide alarms in properties that burn solid fuel.