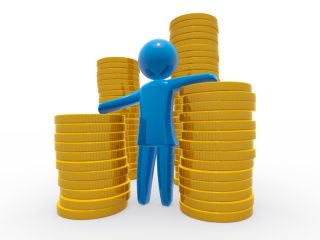 This morning, (Thursday 24th September) Money Marketing Wired streamed a live debate on the protection market.
Money Marketing's Editor, Natalie Holt, was joined by five industry professionals: Gemma Harle, the Managing Director of TenetLime; Dean Mason, the Practice Principal at Masons Financial Planning; Ian McKenna, the Director of Finance & Technology Research Centre; Scott Gallacher, the Director of Rowly Turton; and Tony Ormond, Corporate Business Consultant at Bright Grey.
The experts discussed selling financial protection, with McKenna stating that after ensuring the client has emergency funds in place, "protection should be the very next thing that the adviser turns to".
And Mason insists that the focus of selling protection is on the client: "We're worried about the customer; protection is the cornerstone of every customer."
McKenna emphasises the difference between investments and mortgages when it comes to protection, with Mason in agreement.
Mason mentioned the Mortgage Market Review (MMR), saying that it is "a massive time drain" and that buyers "don't have the time to invest in protection, they don't see the need".
He explains that, aside from mortgages, "everything else we deal with in financial services, we're addressing their [the customers] needs."
But the team highlighted how difficult it can be to sell protection to investors, who see the need for protection as "not so great, not a priority".
However, Ormond points out the question he asks business owners, which investors could take into account: "What would a reduction in your cash flow look like?"
Whether you're curious about personal, investment or business protection, the session could help answer some of your questions. Watch the on demand version of the stream here: http://www.moneymarketing.co.uk/money-marketing-wired/