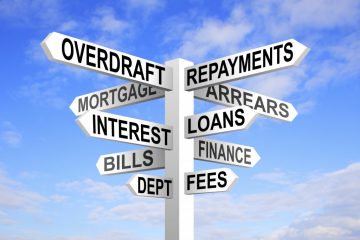 Santander is forcing some borrowers to pay its high Standard Variable Rate (SVR) when other mortgages rates are at record lows and complaints are escalating.
It seems that the bank's policy is making those most at risk of arrears pay the expensive rates.
This worrying news arrives despite regulator the Financial Conduct Authority (FCA) offering guidance to the bank, and a number of cases being taken up by the Financial Ombudsman Service.
The Telegraph has been reporting recently that Santander and other lenders have been using affordability rules to stop large amounts of existing customers from getting the best new deals.
Instead, mortgage providers have been locking them into their SVRs, which can be 200% more than their best offers. This can cause borrowers that are already struggling to fall into arrears.
The Ombudsman is now facing many complaints and is therefore taking a lot longer to deal with cases.
The case of Christopher Campbell is similar to many others. He bought a £320,000 four-bedroom house in Conlig, Northern Ireland in 2008. Christopher, 33, is a graphic designer who took out a £155,000 mortgage with Santander. He remortgaged in 2010 to a slightly higher loan. At the rate of this period, 3.29%, repayments were £581 per month.
Six months before his deal ended, Christopher contacted the bank to ask about his options going forward. Santander informed him that no new deals were available and to come back in a couple of months. Christopher did so, twice, and was told the same thing. In this time, his loan went onto Santander's SVR of 4.24%. His repayments rose to £749 per month.
Two months later, in August 2012, Christopher spoke to the provider for the fourth time, explaining that meeting the new higher repayments was difficult. Santander refused to offer him a lower rate.
Christopher says: "I was running my own business and the economic situation in Northern Ireland was horrendous. Businesses across the country were hit hard by the financial crisis, mine included."
The following month, Santander contacted Christopher to tell him the SVR was being increased to 4.74%. His repayments were now £837 per month.
In November 2012, Christopher was seriously worried about his business and asked the bank for a payment holiday or extension to his term, however these were refused. Christopher's payments had been up to date to this point.
Sadly, Christopher's business closed in December 2012. He explained to Santander that he was due inheritance but that it was going through probate and he may not receive it for six months. Again, the bank refused his options, and said he should pay what he could for three months. After this period, his loan would be referred to the collections department.
Between December 2012 and April 2013, Christopher could not pay his mortgage and he fell into arrears. He continued requesting help from Santander and suggested some plausible repayment plans. His options were overlooked.
At this point, Christopher wrote to the lender, questioning why it was not observing the FCA's rules for helping struggling borrowers. Banks should aid where possible and offer options. Santander then threatened to repossess the house.
Christopher explains: "As soon as I mentioned the breach of FCA guidelines and The Telegraph's articles, we received threatening legal letters from Santander's solicitors, notifying us that it planned to take possession of our home."1
Christopher made a formal complaint, only to be rejected by the bank.
The next few months saw Christopher and Santander's solicitors exchanging many letters and emails. Both parties offered solutions. The solicitors on behalf of the bank even suggested a payment holiday or extension to the term, however Santander had previously rejected both of these options.
Christopher was trying hard to clear the arrears during this time, which had reached £5,354. He paid them off in November 2013.
Christopher was disappointed in the way he had been treated by the bank and angry that he still pays the 4.74% rate. He complained to the Ombudsman and collected all of his communications with Santander and its solicitors. After 18 months, he still does not have a solution.
The Ombudsman claim that the case is taking so long due to many similar complaints. It also is waiting for a lead case to be decided. This will help deal with the rest of the cases.
The Ombudsman has stated in the past that lenders should work with struggling borrowers and give them suitable options. If consumers do fall into difficulty, they are advised to tell their bank as soon as possible.
A spokesperson for the Ombudsman says: "Mr. Campbell's case has taken considerably longer to resolve than normal and we agree that this isn't acceptable.
"While there's a certain amount of complexity about some of the issues we're investigating, the fact remains that Mr. Campbell has some perfectly legitimate concerns about the impact on him and the affordability of his mortgage.
"That's why we've been in touch with Santander to make sure that he isn't penalised while we conclude our investigation."1
Santander believes that it has operated reasonably. A spokesperson says: "To be eligible for a payment holiday, a customer needs to have a flexible product with us, which Mr. Campbell did not.
"When offering existing customers new products, we have to assess a number of criteria including the equity in the property, the repayment method and the customer's credit record.
"When we applied these checks on Mr. Campbell's account in 2012, he was not eligible for any rate other than the SVR."1
However, the bank has recently reviewed the case again, and is now offering a better rate of either a two-year fix at 3.99% with a £999 fee or a fee-free two-year fix at 4.29%.
1 http://www.telegraph.co.uk/finance/personalfinance/borrowing/mortgages/11545203/How-Santanders-affordability-tests-are-forcing-rates-rises-and-arrears.html