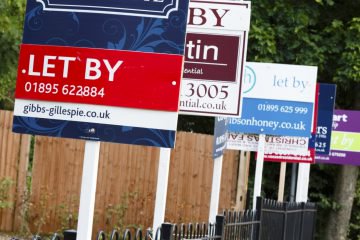 The extension of the right-to-buy scheme to housing association properties has led to a number of ex-council flats in London being refurbished and sold on for a tidy rent.
Agents in the swanky borough of Mayfair in the West End of the capital note that they have seen a rising number of former council properties appearing on the luxury letting market.
Rents
Letting agent E J Harris believes that a one-bedroom ex-council property in the area could command a rent of between £350-400 per week, equivalent to £19,200 per year. Furthermore, the same agent believes that a two-bedroom flat could fetch up to £600 per week.
Peter Wetherell, chief executive of his own letting agency, Wetherhell, stated that he had assessed a council apartment for £800,000, where a flat in the building commands a weekly rent of £550.
Commenting on the area, Mr Wetherell said that, 'when it comes to Mayfair and the wider West End I don't think there is any stigma with ex-council homes. Mayfair is always a good address of whether it's a private sector, ex-council or shared ownership property, it's a place people aspire to live in and are proud to say is their home.'[1]
Wetherell feels that, 'in a short time we will see the emergence of the multimillion pound ex-council property which shows the extraordinary rise in capital values across Mayfair and the West End currently and over the last 20 years.'[1]
Generous sizes
Managing director of E J Harris, Elizabeth Harris, believes that former local authority flats in the capital are, 'nearly always large,' with, 'generous room sizes and in superb addresses.' Harris feels that this makes them a, 'gold mine for anyone purchasing them, refurbishing them and then using them for rental income.'[1]
Becky Fatemi, managing director of Rokstone, said that she has ex-council properties in areas such as Marylebone and Notting Hill in her portfolio. She suggests that these properties tend to be listed around 20-25% less than the price of private built homes.
'There are particular ex-council buildings which are seen as iconic and are popular with tenants and purchasers and these include the Luxborough Tower in Marylebone, the Trellick Tower in North Kensington and the Brunswick Centre in Bloomsbury,' she stated.[1]
[1] http://www.theguardian.com/money/2015/may/26/ex-council-homes-london-gold-mine-landlords