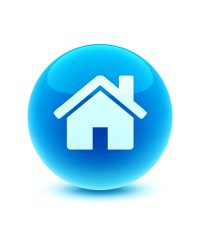 Estate agency EweMove has today announced four new branches, with the promise of more to come.
Looking to target staff working for other agencies, the estate agent has opened branches in Ilford, Bracknell, Reigate and Redhill, bringing its national total to 66. There are a number of new franchises earmarked to launch before the end of 2015.
Disgruntled
Previously, the firm has only taken on recruits from outside of the industry, but it has now changed its focus to disgruntled former agency staff who wish to set-up on their own.
'The tight market means that many valuers have seen their income and career prospects curtailed,' observed Glenn Ackroyd. 'We're offering those with the right attitude and values a change to run their own estate and letting agency with EweMove.'[1]
'We know that many of these individuals have got what it takes to become a successful franchisee but are trapped in their current situation with limited opportunities to progress or reap the financial rewards of their hard work,' he continued.[1]
Opportunity
Ackroyd is now offering 20 agents the opportunity to begin a EweMove franchise, for a cost of £1,995 plus VAT. However, he said that this may not be given on a first-come first-served basis This is due to the fact that the firm wants the most adequate agents who can adhere to their unusual part-traditional, part-online business model.
'We're also exploring opportunities with independent estate agents,' Mr Ackroyd added, before observing that, 'the industry is going through rapid structural change with the growth of the online agent.' He went on to say that, 'there will always be space for traditional full service agents but in the technological arms race and with on-going consolidation, independents are being squeezed from all directions.'[3]
[1] https://www.estateagenttoday.co.uk/breaking-news/2015/10/ewemove-targets-disgruntled-agents-with-ultra-cheap-franchise-offer