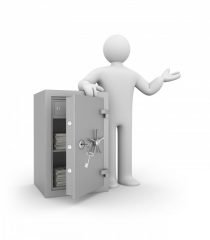 West Yorkshire Police is searching for a gang that wore balaclavas and high visibility jackets before raiding an estate agent office last week.
The three men were armed with a hammer, baton and metal bar when they entered Catlows in Beeston, Leeds. They demanded a male member of staff to open the safe.
The police said the victim fought back and the men left empty-handed. They are appealing for witnesses.
The staff member was treated in hospital for cuts and bruises.