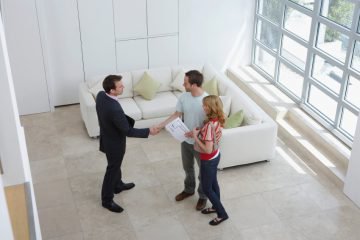 There are now fewer jobs in the property industry, claims the Office for National Statistics (ONS). Recent data reveals that property jobs dropped by 0.3% between 2013-14.
Property was one of just two employment sectors – the other being public administration and defence – to experience a decline.
The 0.3% reduction compares with a 6.2% increase in property jobs between 2009-14.
Property jobs have been measured separately to construction jobs, which dropped by 6.9% between 2009-14, but grew by 5.5% between 2013-14.
The ONS states that the current number of people working in property is 319,000 full-time and 16,400 part-time.
Although there is no breakdown, it is believed that the property category includes public and private sector jobs, such as property managers, administrators, consultants and maintenance, as well as estate and letting agents.
However, earlier this month, the ONS did claim that between April and June this year, 50,000 people were working as estate agents or auctioneers in Britain, down from 55,000 in the same period last year.
These numbers seem very low when compared to research by The Property Ombudsman and Rightmove last year, which found that there were 20,000 agency branches in the country.
Property recruiters have also disputed the ONS's report that there are fewer people working as estate agents.
Founder and Managing Director of recruitment firm CV-Library, Lee Biggins, disagrees with the latest ONS data on property jobs.
He says: "Our own data contradicts the ONS findings, as jobs in the property industry were up 29.61% in 2014 versus 2013.
"What's more, our data shows this trend continuing as jobs in the sector are already up 37.19% in 2015 versus 2014."1 
1 http://www.propertyindustryeye.com/jobs-in-property-are-down-says-office-for-national-statistics/