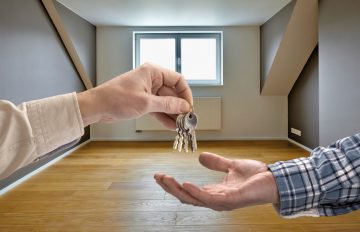 Industry professionals have been forced to hit back at claims that the number of people working as estate agents is dropping.
Data from the Office for National Statistics (ONS) reveals that in April to June this year, there were 50,000 estate agents and auctioneers in Britain, compared to 55,000 in the same period last year.
The figures show that on top of the 5,000 agents who have allegedly lost their jobs, a further 16,000 people who worked in the industry, but did not describe themselves as agents, have also left their positions. These include roles such as back-office staff, signage contractors and receptionists.
However, the validity of the statistics has been questioned.
The ONS reported that there is currently 35,000 people employed full-time as estate agents and 7,000 part-time, but put the total at 41,000, rather than 42,000. It said a further 7,000 are self-employed, but put the total at 8,000.
A spokesperson said the numbers were "rounded", so the part-time and full-time figures did not always match up.
In last weekend's Sunday Times, an article read: "Just as they've been getting used to their shiny new premises, the great boom in estate-agency jobs seems to be coming to a standstill.
"If you see a sad figure in a sharp suit and a garish tie lurking round a job centre, the chances are that he is one of the 21,000 people who, according to the ONS, have left the industry in the past 12 months. Of those, 5,000 were agents."1
However, the Managing Director of recruitment firm Property Personnel, Anthony Hesse, says that the statistics couldn't be further from the situation he is witnessing.
He states: "It's the total opposite. We have been inundated with clients looking for staff. That's across the board, from junior level right up to the top. Lots of our clients are having to take on new blood.
"In 2009-2010, people were losing their jobs in this industry, but not now. Maybe this is just another example of people wanting to knock estate agents."1
And Joshua Rayner, the Managing Director of recruitment company Rayner Personnel, agrees: "The market is inundated with jobs and there aren't enough good people to go around.
"The most sought-after individuals are those with 18-24 months' experience who can fee earn from day one and ideally list."1
This argument appears to be reinforced by the number of agents appealing for staff through social media platforms, while Rightmove has reported growth in membership to a record high of 19,590.
The ONS data claims that following the recession, there were as few as 33,000 people employed as agents in 2009. This fell to 28,000 in 2010, but rose to 41,000 in 2011. It steadily increased up until 2014, but seems to have dropped slightly since last year.
The ONS admits that the statistics are open to interpretation.
A spokesperson says: "The figures do indicate a 5,000 drop, but this could well be accounted for by sampling variability, so I would be careful about drawing too many conclusions based on just two snapshot periods."1
The Property Ombudsman, Christopher Hamer, says several factors should be considered when analysing the data.
He explains: "As in any industry, technology will have an impact. Prospective buyers and sellers now use the internet first to see what is available and to check prices.
"The Sunday Times article refers to estate agency staff, which could cover both those actually marketing the property who carry out viewings and negotiations, but also back-office staff.
"A reduction in staff looking after sales progression and dealing with any dissatisfaction during that process may impact more on the consumer than a reduction in those tasked with the marketing duties."1
The ONS Labour Force data from 2011-15 can be found here: http://www.ons.gov.uk/ons/rel/lms/labour-force-survey-employment-status-by-occupation/index.html
1 http://www.propertyindustryeye.com/industry-rubbishes-claims-that-number-of-agents-is-falling/