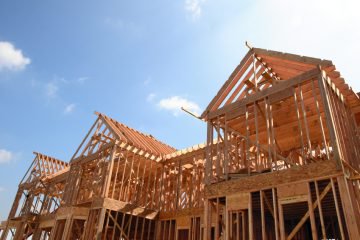 An eco homes development by Grand Designs presenter, Kevin McCloud, has been found to have multiple building errors.
The 78-property Applewood estate was designed to be "super-insulated".
However, a year later, residents have complained of damp, draughty windows, uncapped chimneys and central heating that does not comply with gas regulations.
Clare Honeyfield, 51, had to move out of her £125,000 flat for around two weeks.
She says: "You could make a whole Grand Designs episode about the issues the neighbours here are going through."1
The estate in Stroud, Gloucestershire, was developed by McCloud's property firm HAB – Happiness Architecture Beauty – and built by GreenSquare.
Head of sales at HAB, Simon McWhirter, comments: "GreenSquare Group was responsible for the delivery of the scheme. We're sorry the experience has not been as good as it should have been."1
GreenSquare states that it is "working to deal with snagging issues" and the gas regulation breaches were "not considered to be dangerous."1
McCloud's management, KBJ, said he would not comment.
1 Corcoran, L. (2015) 'Grand Design homes 'are damp with dodgy heating', Metro, 31 July, p.7