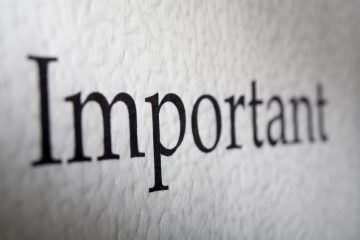 If you are still not up to date with the Deregulation Act 2015, here are the main points you need to know.
Predominantly, the Government has made changes to the way section 21 notices can be served. Now enforced, the rules mean that landlords cannot issue a section 21 notice within the first four months of a new tenancy (starting on or after 1st October). When a notice is served, it will only be valid for six months.
From October 2018, this regulation will apply to all tenancies, regardless of when they started.
The changes are part of the Government's plans to crack down on rogue landlords, who get rid of tenants that complain against disrepair issues. Now, if a renter makes a written complaint, landlords cannot issue a section 21 notice until the problem is resolved.
Additionally, tenants must now be given a How to Rent booklet. Unless landlords have provided this, either as a hard copy or by email, along with a valid gas safety certificate and Energy Performance Certificate (EPC) – which were both previously required – they cannot start repossession proceedings.
The How to Rent guide details landlords' and tenants' rights and obligations.