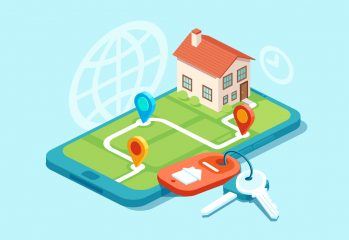 There are ways in which letting agents are using technology when it comes to compliance, and Gas Tag believes this relationship has never been more important.
Gas Tag conducted research into how letting agents are using technology, uncovering that the most letting agents are saving time, improving accuracy and proactively identifying challenges when it comes to compliance.
The results highlight three key areas in which several leading law firms involved with the research are excelling:
Automated milestones and notifications will save time
Automating notifications and milestones is increasingly becoming a way for agents to ensure landlords are aware of the compliance status of their properties.
Mike Hookway, property management director at London agency Portico, says that setting up reminders allows 'plenty of time to open discussions with our clients and arrange the necessary visits to satisfy any legislative requirements'.
"The ability to rely on system generated alerts is intrinsically linked to the time-saving aspect of our service proposition for clients," he says.
Emily McNally, associate safety compliance consultant at Chestertons, adds: "We can run reports as necessary to ensure we are meeting deadlines, meaning that properties remain compliant."
John Roche, COO of Gas Tag, points out that automating the reminder and notification process can reduce administration work for agents, making their compliance processes more streamlined.
"Notification and milestone systems like this have become essential – agents have the peace of mind that everything is in hand and can focus their attention on other parts of the business," he says.
Combination of inhouse systems and specialist apps is effective
Letting agents are also looking to integrate specialist compliance technology with their existing management software, according to the research. Bespoke systems can allow agents to manage properties their own way, while also benefiting from specialist products used across the industry.
Emily McNally of Chestertons says that they have their own IT operations system to log information so that it can be seen company-wide. Mike Hookway says that Portico's bespoke IT system has reduced the need for manual work, allowing the agency to reduce the time required to stay compliant.
Roche adds: "There is also huge value in identifying industry specialist apps and solutions which can be plugged into an agency's existing system to provide additional support."
"Collaboration and integration between agencies and technology products is absolutely crucial in keeping costs down and becoming more efficient."
Central documentation and online record keeping are crucial
One of the biggest challenges, according to agents, is the pressure to serve the correct legal documentation before, during and after a tenancy.
Emily McNally states: "Quick turnaround times and the ever-growing requirement for safety certificates to be in place prior to a tenancy starting or serving notice can put time pressure on matters."
Lisa Simon, head of residential at Carter Jonas, says: "We now issue certificates digitally. This means that we can prove service and also maintain a centralised digital system to store all documentation for both parties."
Mike Hookway also adds that cutting corners is simply not an option when it comes to the safety of landlords and tenants. Technology is helping the agency follow the right steps.
Roche concludes: "Digital evidence and audit trails can help agents to protect consumers while ensuring they're operating on the right side of the law.
"Looking towards 2020, agents' relationship with technology will be key to streamline processes, make efficiency gains and most importantly, maintain a true reflection of their compliance."