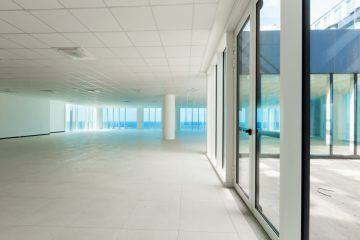 An increasing number of residential landlords are moving away from traditional buy-to-let and investing in property types with a more favourable tax condition, according to Clever Lending.
The master broker has seen a rise in landlords investing in retail units and small commercial developments, rather than rental properties.
Clever reports that many property investors are leaving the traditional buy-to-let market, choosing instead to invest in commercial units, which are not subject to the 3% Stamp Duty surcharge.
As of 1st April, buy-to-let landlords and second homebuyers are now charged an extra 3% in Stamp Duty.
Ahead of the Stamp Duty deadline, a rush of landlords flooded the property market in order to expand their portfolios. However, it now appears that many are choosing to invest in different sectors.
Clever Lending also reports that with permitted development rights being made permanent and relaxed rates on business and retail units, more residential landlords are now considering purchasing commercial property.
The Sales and Operations Manager at Clever Lending, Sonny Gosai, believes that tax reforms for commercial property have put a focus on small to medium sized investment opportunities.
With a 0% band up to £150,000 and just 2% up to £250,000, residential landlords are now applying for finance for this type of investment as an alternative way to expand their existing property portfolio.
Gosai explains: "The Chancellor's increases on buy-to-let taxation and the relaxation of tax on other property types has resulted in a shift of focus for the entrepreneurial landlord. Becoming a commercial landlord has some distinct advantages over the residential sector and it may not be that big a step if the property is a mix of retail and residential. Industrial and office units can also be acquired to grow a portfolio on terms that may be more beneficial with higher income and asset value.
"We're still seeing the post-Budget market evolve, but the trends are starting to appear and it's an exciting time in commercial bridging finance."1
Are you thinking of investing in the commercial property market?
1 https://www.landlordtoday.co.uk/breaking-news/2016/5/landlords-eye-commercial-deals