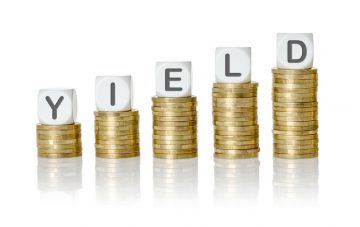 By Karl Griggs, Director, CPC Finance
With April 2016's changes to Stamp Duty for buy-to-let properties and April 2017's changes to mortgage tax relief, landlords are facing additional challenges to obtaining maximum profitability from their investments. One of the most important steps for a landlord (apart from deciding if purchasing in personal name or limited company) before deciding upon the right property for the next investment is to gain an understanding of what they want from it financially: Is the main purpose to achieve higher yields and cash flow, or achieve the highest capital appreciation and return on investment throughout the time the property is owned? Of course, ultimately landlords are looking for both, but properties will differ in how they deliver one or the other.
Much has been written about the potential to achieve higher rental yields outside of London and the South East, especially certain hotspots in cities including Manchester, Southampton and Newcastle, to name a few, where property prices are lower. Gross rental yields of 7% can be achieved in these cities – with yields up to 10% in certain neighbourhoods – compared with 2-5% in many areas of the capital. Given the potential to achieve such high yields, should investors drill down to find these locations to purchase their next property?
The answer: it depends. For investors looking for short-term cash flow and higher rental yields, investing in these higher-yield areas outside of prime city centre locations will provide the best option. But those investors wanting to achieve the highest overall return over a longer-term period of, say, 15 years, would do well to look for a geographic area or neighbourhood that will provide both increasing rents and the potential for capital appreciation. This will ensure that the rental yield remains stable over time.
One strategy is to carefully consider which locations are good candidates for gentrification. Properties in such areas, which are attracting investment from the local council and local residents, new planned rail links, or seeing an influx of new businesses, might command a higher purchase price, and hence provide a slightly lower initial yield. But these neighbourhoods, which are scattered in most cities across the country, could provide a better opportunity for a combination of both capital appreciation and rental growth.
Investors should not discount the potential for capital appreciation when buying their next rental property. Combined with a strong rental yield, a hybrid strategy could provide the best opportunity to achieve the highest overall return on an investment. Conversely, purchasing an investment property solely to achieve long-term capital appreciation could backfire, especially if property prices stagnate. Sacrificing a lower yield in hopes of a larger gain over the long-term could end up costing more. Remember to account for Capital Gains Tax at the point of sale for any buy-to-let property – and make this a key consideration before purchasing.
Given the increased scrutiny of the buy-to-let market, due diligence will be required by those investors who are looking to achieve the best long-term return on their investment. Spending time to drill down into specific neighbourhoods to identify the best potential for high yields or gentrification will likely provide the best opportunity for potential investors to profit from their investment. As the saying goes, it is all about location, location, location.