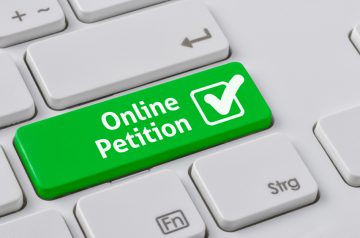 An online petition against the planned buy-to-let tax changes has now surpassed 35,000 signatures, but it is still far from the target for triggering a debate in Parliament.
The tax reform, detailed by Chancellor George Osborne in the summer Budget, will see mortgage interest tax relief for buy-to-let investors cut to the basic rate of income tax, currently at 20%, even if the landlord pays the higher rates of 40% or 45%.
Osborne believes the relief will resolve "unfairness in property taxation"1. It is due to be phased in from 2017.
The industry has expressed strong opposition to the measure, with a website being created to explain how the new rule will affect not only landlords, but also letting and estate agents, tenants and pensioners. Take a look at Say "No" To George here: http://saynotogeorge.co.uk
The petition needs 100,000 signatures by the end of January to force a parliamentary debate.
However, its success has been set back in recent weeks, after the Chief Executive of the National Landlords Association (NLA) described it as "a waste of time".
Richard Lambert said that even though exceeding the 100,000 mark sounds impressive, it means any subsequent debate by MPs would be "when 'parliamentary time allows', meaning that it could be months down the line, by which point the chance to affect change may well have passed"1.
You can find the petition here: https://petition.parliament.uk/petitions/104880
1 https://www.landlordtoday.co.uk/breaking-news/2015/10/petition-against-buy-to-let-tax-changes-passes-35-000-signatures