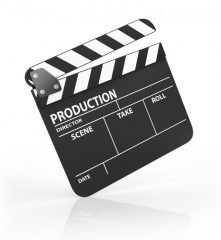 Homebuyers are looking to move to towns and villages in the UK that have featured in films. However, those wishing their lives to be like the movies have caused house prices to spiral in some parts.
Knowing that location scouts have chosen an area seems to have had the Cinderella-effect on some places.
However, these popular parts also boast expensive house prices, with some areas seeing rises of a quarter in only five years.
The Halifax has reviewed property price trends in locations featured in 20 popular British films. Cambridge, home to the Stephen Hawking biopic The Theory of Everything, experienced growth of 26% in the last five years.1
A lot of the film, starring Oscar-winner Eddie Redmayne, was filmed at the University of Cambridge's St. John's College. Anthony McCarten, screenwriter and producer of the film, says: "St. John's is one of the most beautiful, if not the most beautiful, colleges at Cambridge. The main hall is known as the wedding cake because it has such grandeur about it."1
Although Cambridge has been an appealing place to live for a while, the more unlikely star of Halifax's findings is Milton Keynes in Buckinghamshire, where The Imitation Game was filmed in Bletchley Park.
Due to the film, starring Benedict Cumberbatch, house prices in this area have increased by 25% in the last five years.1
Many locations included in the research were already experiencing price rises before the films reached the cinema, although the success of these movies has added appeal.
In Cambridge and Milton Keynes, house values have grown at a faster rate than their whole regions, indicating that these films had quite the influence.
1 http://www.dailymail.co.uk/news/article-2941999/From-Cambridge-Milton-Keynes-films-send-house-prices-soaring-Costs-areas-quarter-just-five-years.html