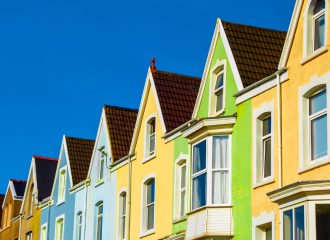 Britain has been ranked the fourth best place in the world to invest in residential property, reports Savills.
A study by Savills places Britain behind the USA, the United Arab Emirates and Singapore as the most attractive places on Earth to make high returns on rent.
The Savills World Residential Investability Ranking gives countries a rating based on economic and demographic factors.
The USA was number one for investability, due to strong economic growth and market recovery potential.
However, Savills says that local factors should be taken into account, as Britain's lack of housing supply is making the country more appealing to prospective investors.
A country's investability is based on economic performance, development prospects and population growth.
Director of World Research at Savills, Yolande Barnes, says: "It is vital that investors understand the long-term demographic, economic and supply-side drivers of demand – and therefore sustainable value – when making investment decisions. These can be different at national and local level.
"When a growing population, growing affluence and limited housing or land supply converge, we would anticipate real house price growth.
"The absence of one or more of these variables can stall a housing market and the absence of two or more can send property values downward."1
1 http://www.propertyindustryeye.com/savills-britain-fourth-best-place-in-world-to-invest-in-property/