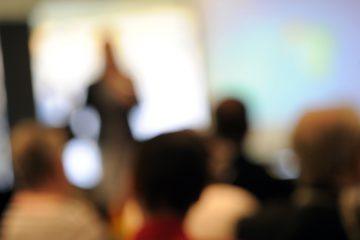 The keynote speakers have been announced for the ARLA 2017 conference, which will be held on Tuesday 28th March 2017.
The Association of Residential Letting Agents has secured former foreign secretary and leader of the opposition Lord William Hague, as well as national broadcaster and ITV political editor Robert Peston as its keynote speakers.
The speakers will assess the impact of moving towards Brexit and the triggering of Article 50 at the ARLA 2017 conference, as well as the forthcoming ban on letting agent fees for tenants. The leader of the campaign to ban agents charging fees to tenants, Vicky Spratt, will take part in a debate on the issue.
The ARLA 2017 conference, which will take place at the world-famous ExCel London, is the largest and most attended event in the private rental sector.
For attendees, it is a great opportunity to get up to date with important industry news, keep abreast of changing legislation and network with peers from across the sector.
Early bird tickets are now on sale for those wishing to secure their place at the event. The full agenda is available here: www.arlaconference.co.uk
The President of ARLA, Nik Madan, says: "We're really looking forward to welcoming everyone at next year's event. We expect to see a lot of key industry figures and are pleased to have secured such fantastic speakers.
"The conference will be packed with vital information and updates, and is a great opportunity for visitors and delegates to seek out new innovations, products and services for their businesses. This is our second year at ExCel and, last year, the conference attracted in excess of 900 delegates – a record number. This year, we expect to top that record and host the biggest and best ARLA conference to date."
Remember that Landlord News continues to keep you updated on the latest industry advice and information. Sign up for our handy monthly newsletter here: /register/