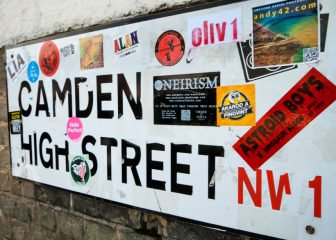 A protest on Saturday 11th July in Camden against the gentrification of London ended in violence.
A man was allegedly hospitalised with a head injury and two police officers were injured after 20 people threw bottles and wood.
Police revealed that five people have been arrested on suspicion of disorder-related offences.
The protest began in Camden on Saturday night.
On the Facebook event page for the protest, organisers said: "The heart of Camden is being ripped out, pubs are being converted to luxury flats no one can afford, venues are under threat, the market is flogged off to be a casino (and yet more unaffordable flats). Rents are rising… fast.
"Soon this community will be unrecognisable, bland, yuppie infested wasteland… Camden is a unique place and worth defending against the onslaught of dog-eat-dog economics."1
1 http://www.independent.co.uk/news/uk/politics/man-injured-as-antigentrification-protest-in-camden-ends-in-violent-clashes-with-police-10383707.html