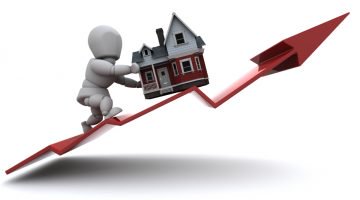 Latest statistics from the Office for National Statistics have led one particular analyst to change his forecast for the entire 2015 housing market.
Growth
The figures showed that UK house price growth rose to an annual rate of 9.6% in the twelve years to March. This was in comparison to the yearly rate of 7.4% recorded in February. [1]
Regionally, the biggest rise was recorded in Scotland, with an annual increase of 14.6%. According to the Office of National Statistics, the cost of an average home north of the border now stands at a record £207,000.[1]
Additionally, the report suggests that the number of mortgages for property in Scotland increased by almost 50% between February and March. A good proportion of these transactions were for houses costing in excess of £500,000. As way as explanation for the surge, the Office for National Statistics said that, 'it should also be noted that the Land Buildings Transaction Tax replaced UK stamp duty land tax in Scotland from April 1 2015.'[1]
In England, annual growth in the year to March was recorded in most regions. The East recorded the highest annual growth with a rise of 11.4%, followed by London and the South East, which both saw rises of 11.2%. London still has the largest average house price within the United Kingdom at £498,000.[1]
Increased optimism
In line with the encouraging figures, IHS Global Insight has decided to increase their forecast for house price growth during this year. Howard Archer, economist at the firm, said that, 'we are lifting our forecast house price increase in 2015 to six per cent from five per cent, partly due to the increased upward impact on prices coming from a lack of properties on the market.'[1]
Archer stated that, 'London may have slipped behind other parts of the south east but that obscures an evolving property market within the capital. Our research shows house prices in Hackney rising at twice the rate of other, more traditionally expensive boroughs.'[1]
[1] http://www.estateagenttoday.co.uk/breaking-news/2015/5/latest-house-price-data-leads-to-higher-2015-forecast