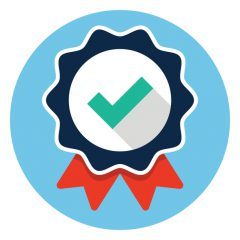 A new landlord accreditation scheme is protecting private tenants from rogue operators in the private rental sector.
Over the past six months, 51 landlords have completed the training and accreditation scheme in North Somerset, which aims to protect good tenants and enable the local authority to effectively target rogue landlords across the district.
Since the first National Landlords Code of Excellence (NLCE UK) training day took place in November 2016, over 60 landlords and letting agents around the country have joined the scheme, with ten more becoming accredited just last week, bringing the total number of accredited members to 56.
The NLCE UK has already accredited more than 1,236 private rental properties, represented by the 56 accredited landlords.
This is broken down by several areas:
North Somerset: 1,091 properties
Bristol: 85 properties
South Yorkshire: 52 properties
Dorset: Two properties
Hampshire: Six properties
The landlord accreditation scheme allows tenants to report property maintenance/repair issues, as well as anti-social behaviour problems within their communities. Primarily, this ensures that the criteria for the Deregulation Act 2015 is met, as well as preventing bogus claims from tenants, such as that they have reported a repair and the landlord has not responded, and vice versa.
Over 20 complaints from private tenants in North Somerset have already been reported through the NLCE UK portal, about landlords unknown to the organisation. This has given these landlords the chance to deal with the problems before they escalate to the council. The most recent case prevented an unprotected tenancy deposit dispute going to court.
Those that attended the NLCE UK's one-day course on 26th April 2017 were able to learn more about housing private tenants and complying with legislation in the private rental sector.
Sam Jackson, the Director of the NLCE UK and an experienced buy-to-let landlord, comments: "At the NLCE, we are currently working with North Somerset Council on a weekly basis. I still get asked a lot: 'Why should I join, if my property is already licensed?' The accreditation day in its own right is worth joining the scheme, after attending the training day, one landlord said: 'After 17 years of being a landlord, I thought I realised what was needed. After seven pages of notes, I realised how much I didn't know.'
"The training day is a great opportunity to network and learn how to save thousands of pounds, run by a professional trainer who also trains landlords for the National Landlords Association."
The NLCE UK was set up in response to North Somerset Council's plans to introduce a selective licensing scheme in Weston-super-Mare town centre last year.