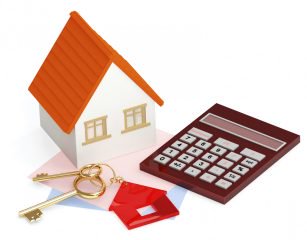 A recent survey has suggested that a worryingly high three in ten tenants are dissatisfied with their landlord.
Big Tenant Survey
The Housing Partners' 2014 Big Tenant Survey questioned over 61,000 tenants. Results indicated that 18% were dissatisfied with their current landlord, with 14% stating that they were very dissatisfied.[1]
More pleasing results showed that 28.5% were satisfied with their tenant and 15% were very satisfied. 25% were neutral.[1]
Satisfaction areas
When prompted to comment on specific areas of satisfaction/dissatisfaction, 28% of respondents said that they were unhappy with the condition of their homes. 24% said that their area was a poor one in which to live, with 22% stating that they were not proud of their home.[1]
60% of tenants in the North West said that they were proud of their property, with less than half (49%) of tenants in Greater London sharing the same feeling. Around one-third of tenants questioned in the survey said that they did not feel their rent showed value for money.[1]
Lack of communication
Other findings from the Big Tenant Survey show that landlords are not communicating effectively enough with renters. A very concerning 44% of tenants said that they were dissatisfied with how their landlord responded to their concerns-24% being very dissatisfied and 20% just dissatisfied.[1]
A shockingly high 47% of tenants questioned said that they did not feel that their landlord cares about them or their family.[1]
Universal Credit
With the controversial Universal Credit welfare reform in the process of being rolled out across the U.K, 42% of those currently in receipt of housing benefit said that they were concerned about the changes.[1] As part of the new scheme, housing benefit will be paid directly to tenants, leading many to become concerned about future rent arrears.
The CEO of Housing Partners, Richard Blundell said, 'the most important opinions in our sector belong to tenants. We believe that by giving a voice to the UK's millions of social housing residents, we can establish better channels of communication between them, their landlords and Government, and help to restore the all-important trust in that relationship.'[1]
[1] http://www.djsresearch.co.uk/HousingMarketResearchInsightsAndFindings/article/Almost-One-Third-of-Tenants-Dissatisfied-with-their-Landlord-Market-Research-Reveals-01669