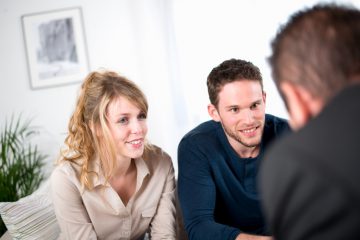 Nationwide is launching an additional £1 billion of lending over the next year for homebuyers with a 5% deposit.
The move is set to benefit first time buyers.
The building society is now offering a selection of fixed rate 95% loan-to-value (LTV) mortgage deals, with rates starting at under 4%.
It says the mortgages will not be part of a scheme, such as Help to Buy, and are available to first time buyers and home movers.
Rates for the new mortgages start at 3.99% with a £999 fee for the two-year fixed rate deal. The three and five-year fixed rate deals start at 4.59% and 4.79% respectively.
Nationwide reports that first time buyers will continue to receive £500 cashback on all Nationwide mortgage deals.
Its Save to Buy scheme, where hopeful buyers commit to saving towards a deposit and in return receive cashback of up to £1,000 upon completion of the mortgage, will be available at a 0.2% discount.
Head of Mortgages at Nationwide, Henry Jordan, says: "Nationwide's move significantly increases the society's lending in the first time buyer market and widens consumer choice.
"It aims to build on Nationwide's traditionally strong support for first time buyers by offering more mortgage options to those with smaller deposits and helping them to achieve their dream of purchasing a home of their own.
"Nationwide also offers tangible benefits to mortgage customers that go beyond the competitive headline rates. This includes Nationwide's £500 cashback offer to all first time buyers, or more if they use our Save to Buy mortgage products.
"Our mortgage deals, combined with other support Nationwide provides, such as first time buyer events and independent guides, demonstrate how Nationwide continually aims to do more for its customers."1 
1 http://www.propertyindustryeye.com/nationwide-launches-1b-of-lending-for-first-time-buyers/