Recent figures from an investigation by chartered surveyors e.surv has suggested that the number of people buying houses with low-value deposits rose by 7.3% during the last twelve months.
Low-value deposits
Small or low-value deposits can be classified as those that are 15% or less of the overall property value. These deposits accounted for 16.3% of total purchases in April, up by 1.4% on the same period at the same stage one year ago.[1]
The rise in lending to borrowers with a small deposit has coincided with the number of house purchase approvals falling. In April, the total number of approvals was just over 62,000, signifying a 1.9% drop since April 2014. [2]
Important
These figures signify the increasing importance of high loan-to-value (LTV) mortgages to the market. Additionally, the figures show that the lower-rung of property market is not be forgotten.
Proportionally, the number of high-value mortgages varied by UK location. London had the smallest number at just 7%, whereas Yorkshire topped the charts for the highest proportion of high LTV mortgages at 25%.[3]
By region, the number of proportion of loans for house purchases classed as high LTV were:
Yorkshire-25%
Northwest-24%
Midlands-20%
Northern Ireland-19%
Eastern-17%
South/South Wales-15%
South East-12%
London-7%[4]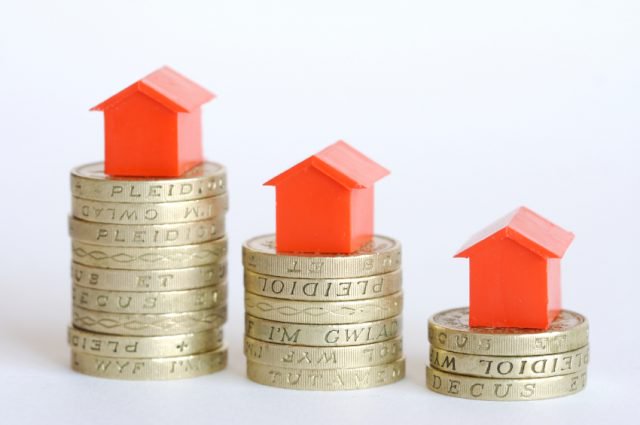 Unsurprisingly, these figures were reflective of overall price trends, with prices in the capital being the most expensive. As a result, those able to buy a house in London would have had enough money to find a large deposit.
Despite fears that the rise in properties being bought with small deposits, the proportion of high LTV mortgages is still only 25% of what it was in 2007. [5]
Welcome Comeback
Richard Sexton, director e.surv, commented that, 'borrowers with smaller deposits are making a welcome comeback thanks to increased accessibility in lending, improving wages and highly attractive mortgage rates. This revival of the bottom of the market is becoming ever more crucial-and this showed in the recent election struggle, with all the main parties placing helping first-time buyers as one of the crucial components of their campaigns.'[6]
Sexton continued by saying that, 'before concerns are raised regarding the increase in higher LTV lending, it's worth putting these numbers in context. The number of higher LTV house purchase approvals is still only a quarter of what it was in 2007. This is a healthy upturn in higher LTV lending, not a symptom of any malady in the mortgage market.'[7]
[1-7] http://www.cityam.com/215748/uk-house-prices-are-low-deposit-mortgages-propping-housing-market