Property News
Brexit Uncertainty Having a "Devastating Impact" on Property Market
Em Morley - April 30, 2019
Ongoing Brexit uncertainty is having a "devastating impact" on the UK property market, particularly in London, according to real estate investment advisory London Central Portfolio (LCP).
In its latest Residential Index, covering March 2019, the firm assesses the markets in prime central London, Greater London, and England and Wales.
Prime central London
The average house price in March (excluding new builds) was £1,848,282 in prime central London, following a decline of 3.7% in the first quarter (Q1) of 2019.
Transactions fell by 15.7% in the year to March, to stand at just 3,378. However, on a quarterly basis, sales surged by 18.3%.
The average new build property value rose to £2,377,521 in March – a 60.8% premium over existing stock. New build transactions stood at just 586, following an 18% decline year-on-year.
Naomi Heaton, the CEO of LCP, says: "Average annual prices in March for prime central London now stand at £1,848,282. They have fallen 3.7% over the quarter. On an annual basis, prices hold, with a modest increase of just 1.8%.
"Annual transactions remain just above the record low seen last month and now stand at 3,378 – a fall of 15.7%.
"Nevertheless, the run-up to the initial Brexit deadline of 29thMarch saw shrewd buyers and investors push through deals, whilst levels of competition remained subdued and sterling weak. As a result, transactions increased 18.3% in Q1.
"It had been anticipated that, following Brexit D-day, there would be a clear roadmap for the UK to leave the European Union, engendering a market revival. However, subsequent delays to our departure have created more uncertainty. This is unlikely to change materially until a clear decision is in the offing."
Greater London
The average property value in Greater London (excluding new builds) stood at £624,343 in March, following a monthly increase of 2.6%. Annually, prices rose by an average of just 1.4%.
Annual property transactions fell by 3.4% over the year, to just 87,368. This is 24.7% lower than at the EU referendum in June 2016.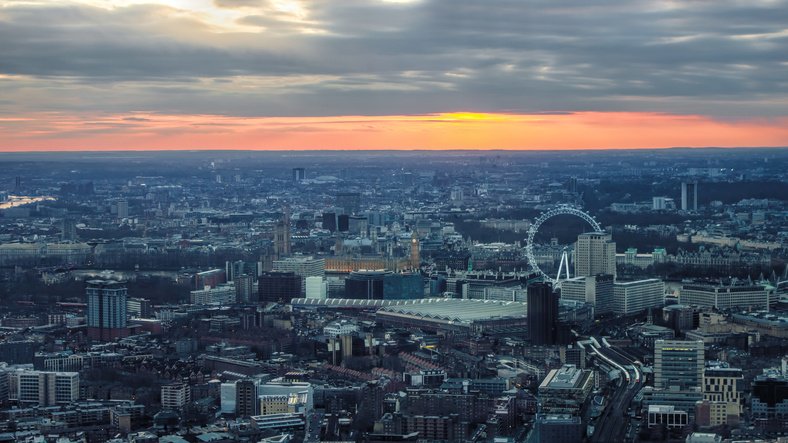 New build house prices now average £691,452, representing a 21.5% premium over existing stock and an annual increase of 15.2%.
However, new build sales are falling much faster than existing stock, at a rate of 18% annually.
Heaton comments: "Unlike prime central London, transactions in Greater London saw a fall in Q1 of 7.1%, as concerns about the post-Brexit landscape continue to trouble a largely domestic market.
"This cements the long-term trend of falling transactions, with a drop of 3.4% over the year. At 87,368, they are now 24.7% lower than in June 2016, when the EU referendum took place. It illustrates the devastating impact the ensuing uncertainty has had on the property market, coupled with numerous tax hikes since 2014.
"If the current cross-party talks yield a compromise which can be ratified, then the prospect of a swift exit is still on the table. If not, we will see an extension of the limbo that not just the London housing market finds itself in, but the UK economy as a whole, with significant negative implications."
England and Wales (excluding Greater London)
Excluding new builds, the average house price in England and Wales stood at £254,196 in March. This follows a monthly decline of 1.4% and quarterly decrease of 2.6%.
Annual transactions continue to fall, by 0.8%, to reach 798,521. On a quarterly basis, sales plummeted by 14%.
New build property values stood at an average of £307,692, following an annual rise of 3.6%. This represents a 15.1% premium over existing stock.
New build transactions stood at 95,935 in the 12 months to March – up by 5.2%. However, quarterly new build sales fell by 24.3%.
Heaton explains the data: "Average prices in England and Wales (excluding Greater London) stand at £254,196 for March. This represents a monthly fall of 1.4% and a fall of 2.6% for Q1. Growth levels on an annual basis remain at the lowest since 2013, standing at just 2.9%.
"Annual transactions also remain weak, and now stand at 798,521 – down 0.8%. With a fall of 14% in Q1, this downward trend could be expected to continue for now.
"The Brexit wobbles that have been evident in the capital for some time are now impacting on England and Wales. Buyers' faith in the market has waned and sellers are beginning to question whether now is the best time to make a move. Average prices have fallen every month since last September.
"In previous market cycles, London has often been an early indicator of what was to come for the rest of the UK. This may well presage more bad news to come for the domestic market."