Law News
How will lifting the eviction ban on 23rd August affect tenants and landlords?
Em Morley - August 21, 2020
With the pause on possession cases due to end on 23rd August, Generation Rent fears that renters in arrears have little protection against homelessness.
Alicia Kennedy, Director of Generation Rent, has said: "Generation Rent's new research shows private renters are racking up debt and are already being forced to leave their homes with rent increases and eviction notices.
"Many renters are trying to move but it is proving difficult for them to find a new home. Homelessness will be the only option for somebody as they find themselves with nowhere else to go.
"The Government's lack of action is deplorable – renters who have lost income need protection from eviction.
"The Scottish and Welsh Governments have already taken steps to extend protections, but renters in England haven't been so lucky. Generation Rent hears daily from renters who are terrified about what will happen to them once the courts are open and evictions resume next week.
"Many have been unable to work due to the pandemic and have not kept up with rent payments, and others have not even been given a reason for their eviction notice by their landlord – they have simply been told to leave.
"The Government must pass emergency legislation to restrict 'no fault' evictions, and those for rent arrears, to ensure renters who have been hit by the pandemic do not lose their homes this autumn. They must also ensure that the safety net is fit for purpose and prevents further arrears from building up."
Crisis, the national charity for homelessness, highlights that new government statistics reveal 4,740 households were left facing homelessness after being served a Section 21 'no fault' eviction notice at the beginning of the coronavirus pandemic (January to March 2020). This is a 24% increase on the previous quarter (October to December 2019).
Jon Sparkes, chief executive of Crisis, comments on these statistics: "Since March, the temporary eviction ban has protected thousands of renters from losing their home, allowing them to isolate safely and protect their health during this pandemic.
"What we face now is a backlog of evictions from earlier in the year as the ban lifts and the courts begin to processing these previous claims, alongside a potential wave of new evictions as the economic impact of the pandemic starts to bite.
"Many renters will have lost their job in recent months, will be struggling to make ends meet and having to leave their rented home will force them further to the brink of homelessness.
"To protect renters up and down the country from being swept into homelessness, we need the Westminster government to introduce emergency legislation making sure that judges will have the power to ensure that no one is unfairly evicted.
"Alongside this, we must protect those facing crippling financial pressure and provide them with additional financial support if they are facing rent arrears. We must use this opportunity to protect those facing homelessness."
However, law firm Royds Withy King believes that it is unlikely there will be a spike on evictions following new eviction protocols and a backlog of cases.
Jacqui Walton, a senior paralegal in the residential property team at Royds Withy King, comments: "The government introduced its moratorium on tenant evictions in March and extended it further in June. The moratorium expires on 23rd August, although we should not rule out a further extension.
"Once the moratorium expires it is unlikely that we will see an immediate spike in evictions and certainly not tenants kicked out onto the streets the following day. Landlords are bound by strict rules designed to slow the process down.
"Landlords that started eviction proceedings before the 3rd August must now serve what is called a 'reactivation notice'. If they do not, any claim will not be relisted by the courts or heard by a judge.
"And even when a reactivation notice is served, in fault-based evictions the courts will allow more time between the claim and hearing, typically eight weeks, and given the backlog of cases that is likely to be significantly longer.
"Eviction claims that started on or after the 3 August now require landlords to enter into what is called a 'pre-action protocol', with landlords needing to attempt to agree a resolution with their tenants before issuing a possession claim.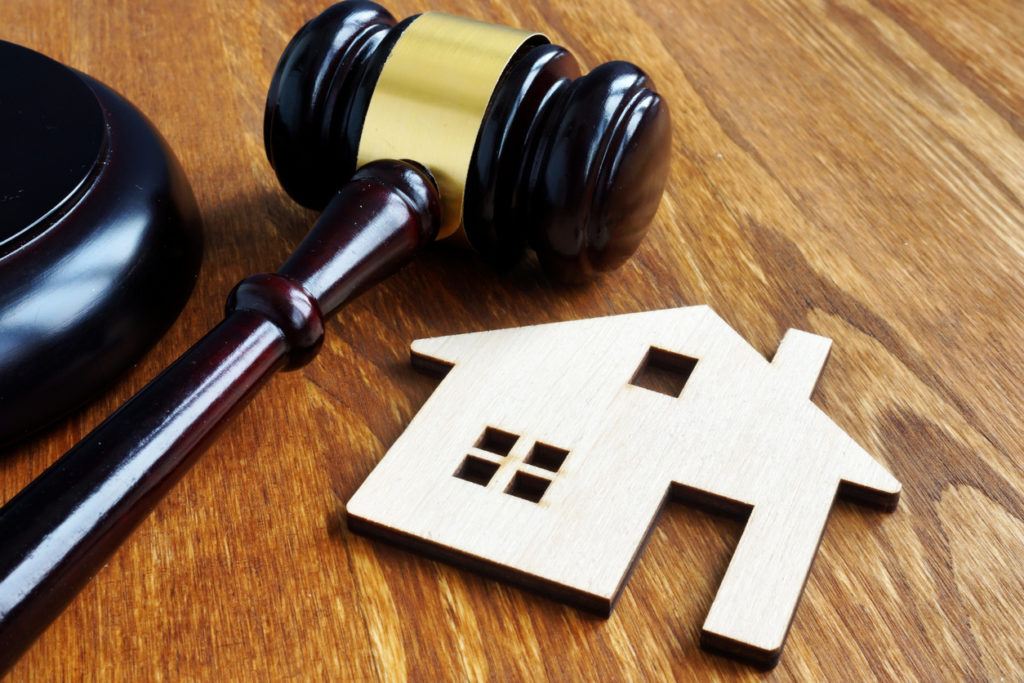 "Landlords will also need to provide the courts with information on what impact the coronavirus pandemic has had on a tenant, which may have an impact on how much time a tenant is given by the court to vacate a property.
"The guidance on what this means for landlords, what information is needed and what happens if it is not provided is unclear and could leave eviction claims stuck in the courts for many months to come, leaving landlords in limbo.
"Whilst this may give respite to tenants, there does not appear to be any recognition from government that landlords too may be struggling with the loss of income during the coronavirus pandemic.
"Private landlords play a major role in the provision of homes in the UK and whilst it is right that tenants are protected, it must also be remembered that landlords too need protections. The current regime is failing landlords."
Marc von Grundherr, Director of letting and estate agent Benham and Reeves, also comments: "Many will have found themselves in financial trouble due to the current pandemic, with some unable to pay their rent as a result and there's no doubt this is a terrible situation to be in.
"Unfortunately, it isn't the responsibility of UK landlords to take this financial hit on behalf of their tenants and to expect them to continue to is somewhat unfair, considering they have already done so for some months having had no choice in the matter.
"Those tenants who have found themselves in financial hardship due to the coronavirus have now had time to seek alternative living arrangements without the pressure of eviction. In any other scenario, it's unlikely they would have been afforded this luxury.
"It's also incredibly unfair not to consider the landlord in this scenario as many are reliant on rental payments in order to survive and have had no choice but to swallow this loss of income due to the eviction ban.
"Of course, there will always be a few unscrupulous landlords wanting to evict their tenants, but the reality is that the vast majority of landlords have been working with their tenants to reach an agreement that suits all parties, in what has been a tough few months for all. So the reports that many will now end up without a home are perhaps a tad exaggerated at the very least.
"In contrast, some landlords have been held to ransom by unsavoury tenants who have seen an opportunity to play the game knowing they can't be evicted.
"We have one tenant who fell into arrears before the pandemic and was afforded the necessary grace periods in which to sort themselves out. With the ban introduced soon after, they now keep stating to both the landlord and us 'go and speak to Boris, I don't have to leave'.
"In this instance, the landlord is already £50,000 out of pocket and while the end of the eviction ban means he can now start proceedings, given the backlog, he is unlikely to even get a court date for three if not four months.
"Then if he gets an eviction date it is likely to take another three or four months to get the bailiffs in, so he may have to wait up to eight months to get his property back and by then he will be another £50,000 out of pocket.
"This will be an issue that will now plague the rental market for many months and as ever, landlords are the ones getting hit by ill-thought-out initiatives
"As with most aspects of current life, returning to normality isn't an easy process and there are no quick fixes in many cases. However, return to reality we must and removing the ban on rental evictions is the next, necessary step in doing this within the property industry."