The Conservative election victory has been well received by first-time buyers, according to new research.
A survey from the Halifax suggests that housing policies announced from the Tories were more in line with the demands of would-be buyers , particularly the Help to Buy scheme.
Policies
Halifax's Generation Rent analyses an ongoing insight into the attitude of young, aspiring homeowners toward the market. The most recent survey indicated that getting empty homes back on the market was the primary concern of first-time buyers.
Despite five of the top nine housing policies that the survey found young people to be supportive of came from the Conservatives, the top policy was actually a Liberal Democrat proposition. This was the proposal of increasing housing supply by allocating powers to local authorities to make more of an effort to restore empty homes, thus returning them to the rental or homebuyer markets.
Producing a greater supply of homes was the challenge made to the incoming Tory Government by all of the participants of the Generation Rent report. As a result, the pledges made by David Cameron to address the lack of supply were welcomed by the vast majority of people questioned. Popular pledges so far have included the announcing of both a new Right to Buy and Rent to Buy scheme.
Big Issue
Craig McKinlay, mortgages director at the Halifax, said that, 'housing was a major issue during the general election campaign and political parties of all hues acknowledged that more needs to be done to help first time buyers.' He warns however that, 'this now needs to translate into concrete plans during the next Parliament.' [1]
McKinlay continued by saying that, 'earlier this year the independent Commission on Housing identified that we need to deliver at least 2 million homes by 2025 to meet demand. Getting empty homes back on the market and tackling the shortfall in housebuilding needs to be a political priority and requires a long-term commitment if it's to address the shortage of supply.'[1]
Encouragement comes with the news that during the first couple of years of the Help to Buy Equity Loan Scheme to 31 March 2015, 47,018 properties were purchased using the loan. The Halifax report reveals that over half of respondents (53%) feel that the Help to Buy schemes currently in place have had a good effect on the market. 39% were either undecided or did not have an opinion, whereas just 8% thought the scheme had a negative impact.[1]
McKinlay noted that, 'the majority of Generation Renters participants believe Help to Buy has had a positive impact and its good news that the scheme will be carrying on for a number of years yet. However, the fact that 39% either don't know or are undecided demonstrates that more work is needed to educate people as to the benefits and how the schemes work.' [1]
[1] http://www.propertywire.com/news/europe/uk-first-time-buyers-2015051910521.html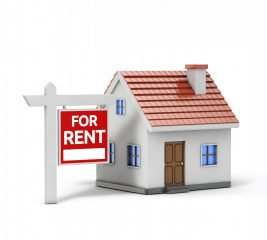 Letting Agents Believe Rents will Rise in Next Five Years
A third of letting agents reported that rents rose in April and many think they will continue increasing over the …