Finance News
Homeowners More than Twice as Likely to be in Arrears than Landlords
Em Morley - December 1, 2016
UK homeowners are more than twice as likely to be in mortgage arrears than landlords, according to Computershare Loan Services.
The firm, which manages over half of all outsourced mortgages in the country, has found that just one in every 166 buy-to-let mortgages (0.6%) are currently in arrears by at least one month, compared to one in every 73 homeowner loans (1.37%).
Computershare's figures also show a significant regional disparity, with Welsh buy-to-let mortgages almost ten times more likely to be in arrears than those in the East Midlands.
Residential loans in London are more than twice as likely to be in arrears than those in the South West.
The latest House Price Index from Nationwide shows that 90% of mortgages contracted in the past 12 months were on a fixed rate, due to historically low interest rates.
The CEO of Computershare Loan Services, Andrew Jones, comments: "When mortgages fall into arrears, problems can arise for borrowers, lenders and tenants, so loans must be administered in a way that takes into consideration the individual circumstances of every customer.
"Computershare Loan Services continues to lead the way in preventing and reducing arrears by using advanced analytical systems to predict problems and facilitating support for those who need it.
"For over a quarter of a century, we've done everything we can on behalf of clients to work with borrowers, particularly those significantly behind on their payments, to find a solution that takes into consideration their circumstances."
The firm currently services over £71 billion in mortgages and loans, which represents over half of the outsourced mortgages in the UK.
It's good news for landlords, who appear to be on top of their mortgage payments. However, many will be apprehending the forthcoming reduction in tax relief on finance costs, which will be gradually introduced from 6th April 2017 and will affect around one in five investors.
The Government has provided a guide on how the change will affect you: /government-guide-tax-relief-changes-residential-landlords/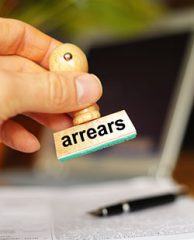 Mortgage Arrears and Possessions Drop Again in Q2
The number of mortgage arrears and home possessions in the UK dropped yet again in the second quarter (Q2) of …