A rising number of young UK adults are giving up on ever purchasing their own property, according to new research from The Urban Collective.
The concerning survey reveals that while the majority of 'Generation Rent' wish to become homeowners, many feel that they will be unable to raise the funds required to gain a rung on the housing ladder.
Out of Reach
Data from the research shows that 51% of Brits feel that the property ladder will only be obtainable by high net worth individuals in 15 years' time.
29.5% of tenants said that they do not plan on ever owning a home.
Findings from the report back up those from the recent English Housing Survey that reveal the number of privately rented households has doubled during the past 16 years. These numbers have risen from 2 million in the year 2000 to 4.5m in 2015/16.
In London, more than a quarter (28.1%) of all households are now privately rented, a rise from the 13.6% recorded in 2003/4.
Unhappy
What's more, the research revealed that 71% of tenants would be unhappy at the thought of renting forever. This figure rises to 84% for Londoners, making them the least likely to be content to rent for the rest of their lives.
Mayank Mathur, co-founder of The Urban Collective, noted: 'Fifteen years ago, renting was a stop gap until people could save enough to buy. Today, owning a home is a long-term goal and in 15 years' time it might just be an impossible dream.'
'If we're going to become a nation of 'forever renters' then clearly the experience has to improve. No wonder the thought of renting forever makes Brits so unhappy; to date the rental market has been lagging behind the customer service found in other industries and geared towards serving landlords, not the tenants,' Mathur added. [1]
[1] https://www.landlordtoday.co.uk/breaking-news/2017/8/britain-to-become-a-nation-of-renters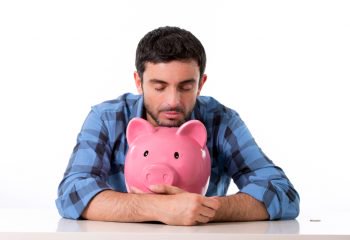 Owning property a pipe-dream for many renters
A discouraging report suggests that a high number of private renters in the UK believe that they will never be …