The biggest new build properties in England are Wales are within the Home Counties, found new research.
The most spacious new build homes were found in Surrey Heath, a local authority including Camberley and Bagshot. Houses and flats in the area are an average of 203.3 sq. metres, or 2,188 sq. ft.
It is believed that construction firms build in these parts due to high demand from households moving from London into the commuter belt aiming for better value for money.
The other places in the top five are also around the capital. Elmbridge came second, an area often called broker belt due to the high number of City of London financiers living in towns such as Esher and Weybridge. South Buckinghamshire, Maldon and Guildford came third, fourth and fifth correspondingly, revealed analysis from Savills, based on data from the Department of Communities and Local Government.
The large house builders who construct most of Britain's new homes are focusing on the South East for the high demand and consequent high sales prices.
Small new build properties are often in urban areas and the larger homes in rural parts, found Neal Hudson, an analyst at Savills.
He continues: "However, there are much larger average property sizes within the greenbelt-constrained Home Counties, even compared to adjoining rural areas.
"This reflects the pressure London puts on surrounding housing markets and the price premium for space at the top end of the market within a commutable time from central London."1
The local authority spaces with the smallest new build homes in 2014 were Oxford, Bournemouth, Reading, Newham and Islington.
Oxford traditionally has a poor housing supply that does not match the high demand in the area. The other four areas are densely populated; therefore new builds tend to be flats and not larger family homes.
Homes have become larger since before 1991. The 2012-13 English Housing Survey revealed that the average floor space of properties built between 2002-12 is much bigger than older houses (96 sq. metres).
Around the country, large house builders include Persimmon, Taylor Wimpey, Barratt Homes and Redrow. Galliard and Berkeley concentrate on London and its surrounding areas.
Take a look at The Telegraph's interactive map that indicates the average size of new builds in 2014 by local authority area. Click on yours and compare the size to the rest of England and Wales.
Find the map here: http://www.telegraph.co.uk/finance/property/11589947/Mapped-where-the-biggest-house-in-the-UK-are-being-built.html
1 http://www.telegraph.co.uk/finance/property/11589947/Mapped-where-the-biggest-house-in-the-UK-are-being-built.html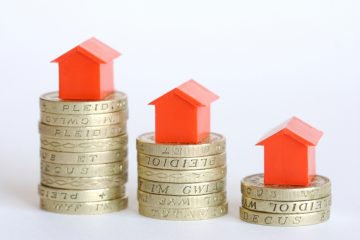 RIBA Calls for Houses to be Bigger
The rapidly increasing UK population is leading to a growing shortage in affordable housing. As a result, many professional organisations …