UK residential property sales increased by 0.8% between August and September, according to latest data released from HMRC.
This seasonally adjusted figure is 5.4% higher than at the same month last year, with the number of non-adjusted transactions staying at around the same level as in August.
Transactions
In total, the provisionally seasonally adjusted UK property transaction numbers for September 2015 were 106,030 residential and 10,300 non-residential transactions.
Moreover, the latest Land Registry data shows that there were 1,513,920 applications during the month. The South East saw the greatest number of applications with 349,215.
373,424 applications were to do with registered land and 680,982 were applications to obtain a copy of a register or title plan. 210,635 were searches and 88,229 were transactions for value.[1]
Gear Shift
Peter Rollings, chief executive of Marsh & Parsons, said that there has been a significant shift in housing market activity over the summer. Rollings notes, 'since June property sales have been ticking along nicely, with this month on month rise the latest cause for optimism. There's now clear blue water between sales levels now and a year ago and we're seeing real eagerness from buyers.'[1]
'Already, many buyers and sellers will be using the countdown to Christmas as their deadline to move home and complete transactions, meaning activity often picks up the pace in Autumn,' he added.[1]
Concluding, Mr Rollings pointed out that London is a city of two halves. 'At the top end, buyers are more cautious and are taking their time to get used to steeper Stamp Duty on million pound plus property sales.'[1]
'But at the mid and lower range of the market where domestic buyers tend to dominate there remain high levels of demand facing up to restricted housing stock. Here we're seeing good activity when property is priced correctly and longer chains than ever as sales activity stacks up,' Rollings observed.
[1] http://www.propertywire.com/news/europe/uk-property-sales-data-2015102211121.html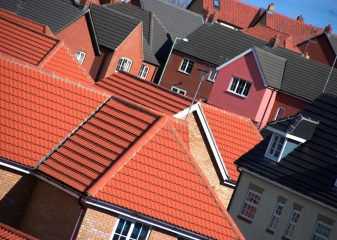 Properties You Can Buy for £250,000
If you're looking for a new property and have £250,000 to spend, then any of these homes could be what …