Yesterday, David Cameron revealed proposals for housing association tenants to be given the chance to buy their homes.
Around 1.3m households will be entitled and the same discount will be available to council tenants, the Conservatives claim.
After releasing the party's manifesto, Mr. Cameron said that he has "dreamed of building a property democracy for generations, and today I can tell you what this generation of Conservatives is going to do."
Councils will also be required to sell homes that are in the top third most expensive price bracket under the party.
The Conservatives claim to raise £4.5 billion per year, which would be used to build affordable housing. The party pledge to create 400,000 new homes using a £1 billion scheme that will redevelop brownfield sites.
Councils will have to bid for funds to clean up derelict or contaminated land and provide infrastructure to free inaccessible sites.
Mr. Cameron said: "My message to Britain is this: we have come this far today, now is the time to build on the progress we have made."1
1 Tahir, T. (2015) 'Cameron: I'll give right to buy to 1.3m more people', Metro, 14 April, p.5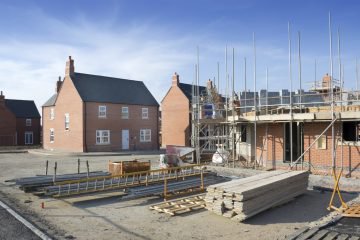 Britain Needs Bolder Housing Solutions, says Telegraph
An article on The Telegraph online tells of their thoughts on the housing crisis, and how political parties are not …