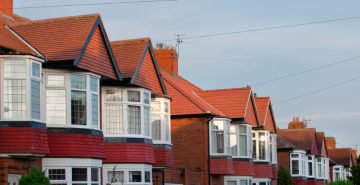 The controversial London estate agent Foxtons has announced that it expects Walthamstow to become the capital's next property hotspot, rivalling its business in Pimlico.
The firm has reported a slowdown in property transactions for last year within the centre of London.
Foxtons' Chief Executive, Nic Budden, claims that despite Walthamstow's lower house prices, a rise in property sales means that there is £1.6m more potential revenue in the suburb, which sits at the northeast end of the Victoria line.
He explains: "This means that, with a similar market share, the Walthamstow market will be as valuable to us as Pimlico is today in time."
Last year, Budden reports that 514 properties were sold in Pimlico and Westminster at an average price of £1.2m, making the market worth £618m, or a potential £15.4m in fees at 2.5%.
In Walthamstow, where Foxtons opened a branch in 2015, 1,722 properties were sold for an average price of £395,000, amounting to £680m in sales and £17m in potential fees.
Walthamstow – whose name was part of the inspiration for the fictional area of Walford in EastEnders – is going through a period of gentrification. It has long been considered up-and-coming, thanks to its fast links to the City of London and West End, and for the leafy village at its heart. The suburb has attracted families priced out of expensive Hackney and Islington.
Last year, the amount of property millionaires in Waltham Forest – the London borough encompassing Walthamstow and Chingford – increased by 56%, as the number of homes worth £1m or more hit 1,330.
Budden has highlighted Walthamstow to illustrate the growth occurring around London's fringe areas, as homebuyers and landlords seek areas with attractive, affordable property.
"Outer London we see as far more natural markets," he says. "People buying and selling houses for £200,000 or £300,000 in Walthamstow are far less impacted by the global economic scene."
Foxtons has expanded out of central London to take advantage of the rising property prices and higher transaction levels seen in the suburbs and commuter belt, as Londoners are priced out of the market.
Budden adds that outer districts are less affected by political and economic uncertainty than central London, where wealthy buyers and investors, many from overseas, fuel the market.
Last year, Foxtons' average sale price was £550,000, up by just 1%. A third of its sales were for homes worth less than £400,000.
The firm believes that the number of property sales it conducted in central London dropped due to spiralling house prices and increases in Stamp Duty.
"In central London, transactions fell particularly sharply as a result of Stamp Duty changes… and high levels of price [inflation]," Budden comments. "The central market is going to stay at pretty subdued levels going forward, until there is some conclusion on Brexit and further economic stability."1
Some experts worry that London's prime property market is heading for a crash, as soaring house prices and an excess of new build, luxury apartments in the centre plague the capital. Combined with a fall in demand from wealthy foreign investors, and the high-end market does not look good.
Capital & Counties, a luxury flat builder, reported last month that demand is declining due to a surplus of supply and the new Stamp Duty surcharge on buy-to-let properties and second homes.
As of 1st April, buy-to-let landlords and second homebuyers will be charged an extra 3% in Stamp Duty. Many landlords are rushing to invest further in the sector before the charge is implemented.
If you are considering a quick buy-to-let property purchase, could Walthamstow be the hotspot for you?
1 http://www.theguardian.com/business/2016/mar/08/foxtons-moves-suburbs-amid-central-london-slowdown