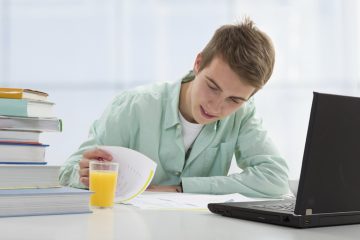 Just under half (43%) of private tenants do not know their responsibilities relating to several areas of their tenancies, according to new research.
The study, of almost 800 renters by Makeitcheaper.com, indicates that 11% of tenants think they know more about where the responsibility lies within a tenancy than their landlords. 48% say that landlords know better.
This suggests that many disputes arise between landlords and tenants because the tenant is unaware of their responsibilities.
The most common areas where responsibility has been disputed in the last 12 months are:
Furniture and appliances – 14%
Fixtures and fittings – 13%
Mould – 12%
Energy efficiency – 6%
Utility bills – 2%
One of the most unclear issues was the difference between damage and fair wear and tear, with 25% of tenants stating that they need clarity on this subject.
However, different age groups express difficulty understanding different issues:
18-24-year-olds would welcome clarification on the rules regarding interior décor.
25-34-year-olds are most unsure about whether they should pay for insurance or not.
Over 35-year-olds are most confused about rights of access.
Tenants and landlords can use Makeitcheaper's online tool to determine where responsibility lies, from issues such as the deposit and Council Tax to cleaning and damp. Find out more here: http://www.makeitcheaper.com/business-insurance/landlord-insurance/landlord-vs-tenant.aspx
Over 65% of respondents said the most important quality for their landlord to have is honesty when fixing the issues they're responsible for. It appears that many landlords are fair, with over 85% of tenants rating their landlord's management as average or better. 60% gave a good or very good rating.
Additionally, just 15% of renters reported having an unresolved dispute in the last year. This indicates that tenants think highly of their landlords, despite what many suggest.
Less than one in five tenants admitted that they have been too afraid to bring up issues with their landlord, however.