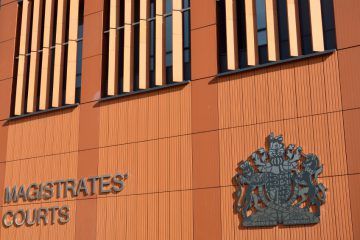 A landlord has been ordered to pay more than £200,000 for converting two properties into poor quality flats without planning permission and dismissing enforcement notices requiring him to restore the properties to their original form.
Brent Council brought the case against Vijay Kara at Harrow Crown Court, where he pleaded guilty.
One of the properties was located within an industrial estate.
Kara was issued a confiscation order of £187,600 for both properties, fined £10,000 and ordered to pay costs of £10,000.
A confiscation order is designed to remove any profit from crime, by making the convicted defendant to pay a sum of money that represents the benefits of the crime to the Crown Prosecution Service.
Councillor Margaret McLennan, Lead Member for Housing and Development at Brent Council, comments on the case: "It's staggering that Mr. Kara thought that he could get away with letting out illegal, substandard accommodation, despite a conviction for the same offence in 2009.
"Thanks to our hard working enforcement team, he has been caught out again and landed with a hefty bill.
"It is so important for planning rules to be upheld, not just to protect what our streets look like, but to protect tenants from poor standard accommodation."1 
In a separate case, a landlord was told to sell property that he owns in London to settle his costs at Nottingham Magistrates' Court.
Nadeem Hussain, 44, of Sheffield, was fined £16,237, including costs, for not ensuring his tenants' safety or effectively managing three homes in Nottingham.
He pleaded guilty to five offences under the Housing Act 2004 and management regulations, including failing to ensure that fire detection and alarm systems were working.
1 http://www.propertyindustryeye.com/landlord-ordered-to-pay-over-200000-after-illegal-rentals/