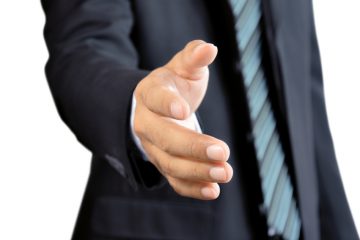 Three years ago, mortgage lenders abolished loans for borrowers wanting to avoid paying back the capital on their loans each month. Now, lenders are relaunching interest-only deals.
These deals allow people to keep their mortgage repayments low, as just the interest and not the capital is repaid each month. They were popular in the early 2000s, when many people struggled with affordability.
By 2007, a third of new mortgages were interest-only, according to data from lenders. Most borrowers had no repayment plan for the outstanding capital, but relied on an increase in their property's value to repay the loan. By the end of 2012, after mortgage criteria were tightened, most lenders had either abolished interest-only lending, or had greatly restricted this type of loan.
Now, Barclays is the latest lender to loosen the criteria on its interest-only deals for those who wish to use the capital from their home sale to repay the loan. This is similar to the relaxing of rules by Leeds Building Society and Santander.
Barclays will lend on an interest-only basis up to a maximum loan-to-value (LTV) of 75%, when the sale of a property is being used to repay the loan. Previously, this was restricted to 50% LTV. However, the extra 25% in the new deal must be repaid as capital and interest. Barclays will only consider applicants with a sole income of £75,000 or a joint income of £100,000 or over.
Andrew Montlake, of mortgage broker Coreco, says: "We have been saying for some time that lenders should do interest-only for the right borrower. Interest-only itself has never been bad, but it has been used badly before."1 
Leeds and Santander will also lend interest-only up to 75% LTV, on the same 25% capital and interest basis. Neither lender has a minimum income requirement, but Santander says that applicants must have at least £150,000 equity in their home.
Since increasing the LTV on its interest-only mortgages, Leeds says around 80% of the borrowers taking out these loans are remortgaging.
Spokesperson Martin Richardson, comments: "This is broadly in line with what we would have anticipated. It is a useful middle way for a borrower who has an interest-only mortgage, but hasn't made progress in paying down the capital, as they can start to reduce this without the payment shock of switching to a full repayment mortgage."1
It is also believed that the Royal Bank of Scotland/NatWest is planning to relaunch interest-only mortgages in the next few months after leaving this market in 2012. It is likely to have similar criteria as its rivals.
Other lenders, especially smaller building societies, may consider offering interest-only deals on an individual basis, while others, such as the Yorkshire Building Society, have left the interest-only lending market altogether.
Chief Executive of mortgage broker SPF Private Clients, Mark Harris, says that the recent changes in interest-only lending are "very encouraging."
He continues: "Banks clamped down on interest-only borrowing as a knee-jerk reaction to lax lending practises, but we are now starting to see some relaxing of overly tight criteria. Interest-only does have a place for the right borrower with a considered repayment strategy in place."
He uses those who are self-employed or have irregular monthly incomes as examples.
"Interest-only can also suit those who get deferred bonuses, where the income is paid to them at a future date or with large pension pots that allow sufficient tax-free cash to be taken to repay the mortgage," he explains. "It can also be helpful for those with a joint mortgage where one of the contributors is on a career break – for maternity leave, for example." 
The recent additions could be more down the line of what the Financial Conduct Authority (FCA) considered when initially tightening lending criteria.
Despite once describing interest-only mortgages as a "ticking timebomb"1, the FCA has also said that lenders may have gone too far with their clampdown.
When he first became head of the newly formed FCA in 2013, Martin Wheatley said: "There are two sides to the risk equation – consumer detriment arising from the wrong products ending up in the wrong hands, and the detriment to society of people not being able to get access to the right products."1
Harris says that the key to successful interest-only loans is for borrowers to have a strong plan in place to pay off the capital, and lenders must approve this.
He concludes: "If you are planning to downsize, for example, there must be enough equity in the property to enable you to do so. Those hoping to win the lottery or inherit a lump sum from an elderly relative will find that this strategy won't be acceptable to any lender."1 
1 http://www.theguardian.com/money/2015/jul/06/lenders-revive-interest-only-mortgage-deals