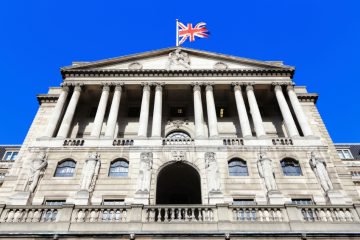 The first rise in UK interest rates will be put on hold until autumn 2016, predict City experts.
The financial chaos in China is making it seem more likely that rates will stay at their record lows for longer than previously expected.
These predictions arrive as homeowners rush to remortgage in anticipation of a rate increase.
This week, the British Bankers' Association (BBA) claimed that the number of people fixing their loans at low rates is at the highest level for four years.
This follows the Bank of England (BoE) boss, Mark Carney's indication that the Bank could raise interest rates early next year.
As the FTSE-100 is down 15% from its April high and China is cutting interest rates to support its slowing economy, City traders have lost confidence regarding rate growth in Britain.
Market traders were prepared for a rise from the current rate of 0.5% next May, but in the last few days, this has been set back to late September or even early October 2016.
Chief UK Economist at investment bank Citi, Michael Saunders, says his main prediction is that the Bank will increase rates early next year, but adds: "It would not be a big step to expect that bank rate at end-2016 will still be 0.5%."1
UK Economist at Capital Economics, Paul Hollingsworth, also says: "Recent equity market volatility and the further fall in commodity prices is probably the final nail in the coffin for those entertaining the possibility of a rise in bank rate this year.
"But we think markets have gone too far in expecting the MPC to hold off until October next year.
"China's recent economic data suggest that growth remains sluggish, but not weak enough to justify feats of a hard landing. In addition, the UK's trade links are still fairly small, with only around 5% of goods exports going to China."1
The BBA's data reveals that mortgage approvals in July were 15% higher than last year and house purchases increased by 11%.
Chief Economist at the BBA, Richard Woolhouse, explains the situation: "Everything that has happened in China this week puts the likelihood of that rise back two to three months. But even if rates do go up in the near future, I don't think mortgage rates will go up as much and, in any case, this won't impact much on people's decision to buy a house."
He believes that people would still do "whatever they can" to get onto the property ladder.
He expects rates to rise slowly and gradually over the next five years, when he says they could reach 3%.
Woolhouse adds: "Even if rates go up faster than expected, I don't think that would affect the housing market. The fact is that price rises are being driven by a shortage of housing and demand outstripping supply."1
1 http://www.theguardian.com/money/2015/aug/26/chinas-economic-crisis-will-not-impact-uk-housing-market-say-experts