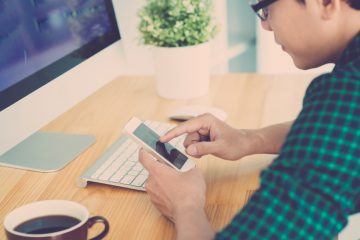 Visionbase Software, a leading provider of property management solutions, has launched Landlord Manager 365, a cloud-based system offering a business accounting solution for landlords with small to medium-sized portfolios.
Available for a low monthly fee – from £59 + VAT – with a 14-day free trial and no fixed contract, Landlord Manager 365 includes a copy of Sage 50 Essentials, plus online support.
Users can view tenant accounts, profit and loss, together with financial information in one simple solution, available 24/7, 365 days a year.
Landlords can also monitor gas safety, insurance renewals, deposit protection and numerous other administration tasks.
Landlords will be able to give their accountants access to the data saved in Sage via their login details.
Paul Oxley, the Managing Director of Visionbase Software, explains: "Landlords can make considerable savings on accountancy charges if they have a strong accounting engine in their property management software.
"As Landlord Manager 365 posts data directly into Sage, the need for re-entering data twice is avoided, saving accounting costs, whilst at the same time providing the user with an instant snapshot to how their portfolio is performing."
He adds: "The unique Sage integration with Landlord Manager 365 offers landlords the ability to easily generate financial reports, forecast future income and expenditure accurately, and budget for maintenance work.
"Landlord Manager 365 is suitable for desktop computers, laptops and tablets, offering 24/7 access."
Visionbase Software has been providing property management solutions for over 20 years. The Sheffield-based developer has gained a reputation for helping landlords and letting agents with their Sage-integrated software packages, fit for both residential and commercial portfolios.
Its current products – Landlord Manager and Decorus – are used by landlords, letting agents, local authorities, student accommodation providers and estate managers in the UK and Europe.
If you're looking for an easy way of managing your portfolio, why not take a look at Landlord Manager 365?