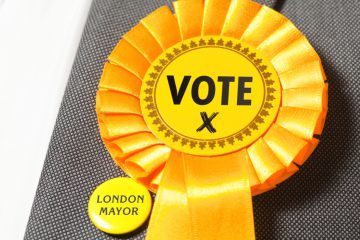 As the UK prepares to go to the polls once again, student tenants and landlords alike will be considering which political party to vote for.
StudentTenant.com has assessed the many morals, manifestos and tactics from the three main political parties to guide those in the student lettings market on who to vote for to get the best deal.
A lot has happened since Britain voted to leave the EU last year: David Cameron has stepped down as Prime Minister; Theresa May has taken over and triggered Article 50; and now Britain is preparing for another General Election.
Since May announced the snap General Election to be held on 8th June, party campaigners have been fighting for votes. But finding the right party to benefit student tenants and the future of the private rental sector can be confusing.
Last year, 18-24-year-olds overwhelmingly voted to remain in the EU (71%), but many things have changed since then.
Who should student tenants and their landlords vote for? StudentTenant has investigated the pledges of the top three political parties:
Labour
Private rental sector reform:
Reduce rents and increase security for tenants renting from private landlords.
Regulate the rental sector to stop substandard accommodation and unfair charges from lettings.
University tuition fees:
Last year, Jeremy Corbyn campaigned to abolish tuition fees by raising £10 billion in taxes from businesses and high earners.
7% rise in National Insurance for those earning over £50,000.
5% increase in Corporation Tax.
There has been no mention of tuition fees by Labour for the upcoming General Election.
Post-Brexit economy and business:
Long-term investment in the workplace – creating a high wage, highly skilled workforce to increase productivity and create more job opportunities for young people.
Conservative 
Private rental sector reform:
Encourage housing associations and local authorities to increase the supply of rental properties.
Attract investors into residential development, including homes for rent.
University tuition fees:
Previously raised the tuition fees to £9,000 under the coalition government and has recently increased by a further £250 without an announcement from the Department of Education.
Post-Brexit economy and business:
Investment into smaller businesses and enterprises, to create 1.9m new job opportunities for young people.
Cut Corporation Tax to help companies invest internally and grow, to create more job opportunities.
Liberal Democrats
Private rental sector reform:
University tuition fees:
Last year, the Liberal Democrats announced that they would force a vote by MPs in a bid to stop raising the current £9,000 limit.
There has been no mention of tuition fees by the Liberal Democrats for the upcoming General Election.
Post-Brexit economy and business:
Build a sustainable economy for the future by supporting small businesses and new business models.
Danielle Cullen, the Managing Director of StudentTenant, comments: "Educating young people about the upcoming General Election and what each political party is offering them is incredibly important to the future of Britain. We're edging ever closer towards Brexit, and young people must make an informed decision on who they should vote for, and actually make the effort to go out and put a cross in the box.
"Looking into specific housing, university and post-Brexit economy pledges from political parties, it's clear that some parties are much more beneficial to the student demographic than others. However, it is also important to think about life beyond university, and the job market for young people and housing issues for young professionals. If we can help some people in more than just finding a student property by actually helping them shape their future, I will be pleased."
She continues: "A lot is changing in the student sector, particularly in the private housing market, with the announcement that the Government is planning to abolish letting agency fees. It's encouraging to see that the Government is finally putting in place structured policies to help the rental market, but it's so important to understand more about the logistics of how this will affect young individuals.
"The current Tory plans leave an area of uncertainty in who is going to foot the bill. Property specialists are predicting that landlords will seek to recoup the costs from rising rents, eventually absorbing the agency costs. We could see some landlords quit the rental market when faced with absorbing these extra costs which could be problematic for the student rental market in particular."