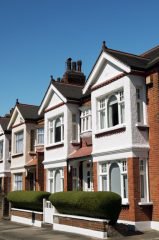 Buy-to-let landlords and property owners shouldn't see small bedrooms as an excuse to be minimalistic in utilising their space and design features. Many small rooms are decorated in such a way that they feel crowded and busy. However, there are certain guidelines that can be followed in order to make smaller bedrooms feel comfortable.
De-clutter
This may sound simple but by removing all unnecessary items from the room will enable people to see exactly how much room they have got to play with. Replacements for all unnecessary items should be essential features, such as shelves, chest of drawers and other storage space.
Bright is better
To give small rooms more perceived space, landlords or property owners should consider painting or decorating the room with bright, bold colours. As well as giving the room a spacious appearance, bright colours will highlight interior features further.
Purchase sensible furniture
When decorating a sub-average sized bedroom, the furniture included should be purchased in relation to room size. Additionally, maximizing storage facilities should also be taken into account when deciding upon furniture to be included. For example, beds with pull out drawers are a great option to create more storage room and assist with the de-cluttering of the entire space.
TV guides
Many people cannot live without a television in their bedroom. In smaller rooms, televisions must not be oversized and overpower the space and design. Larger television should be either wall mounted or incorporated into furniture.
Be technologically advanced
When purchasing or providing technological extras such as clocks and electronic displays, landlords and owners alike should ensure that they do not detract from the style of the bedroom. If there is room, computer areas should be neat and tidy and not become an eyesore of any otherwise stylish part of the house.
Remember, bedrooms are supposed to be comfortable areas and therefore all design aspects should work with this in mind.